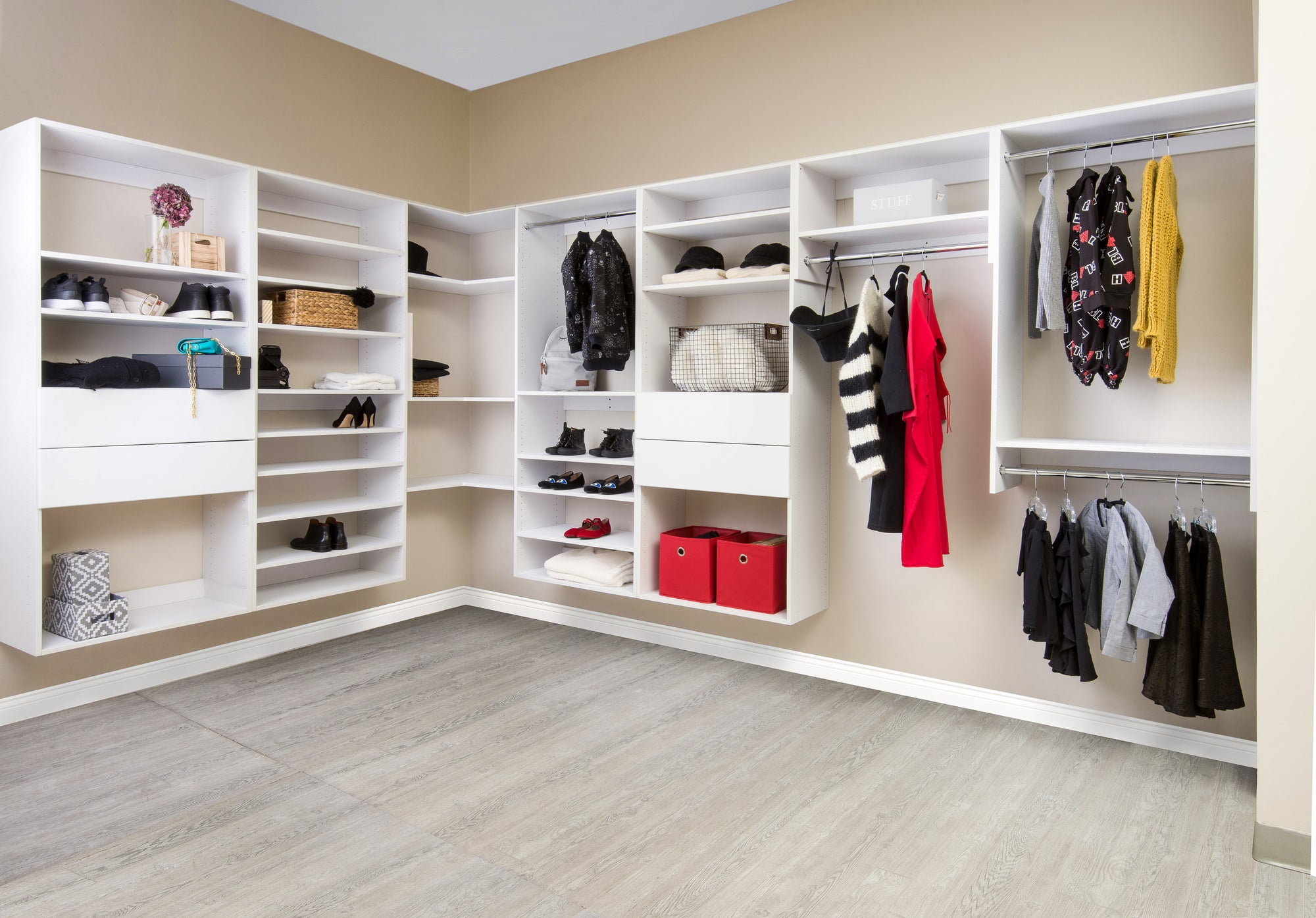 Playful, Practical Custom Closets for Your Kids
Published in 5.22.2018
Is your kid's room a mess?
It's a common complaint we hear from many parents.  Young children are just learning what it means to be responsible, and they don't yet know how to take care of their belongings. Many older children are at a stage where they ought to know better but still struggle to keep organized.  Sometimes the problem lies with the parents themselves.  For instance, many parents of newborns find themselves simply too exhausted to keep their infant's room neat and tidy.
Organizing a kid's room can be particularly challenging, because children grow and evolve at a fast rate, and they need a closet system that can keep up with all the changes. Functional custom closets are a solution that not only helps relieve a parent's stress but can help a child learn useful organization skills at an early age.
What's more, children's closets can also be whimsical and fun!
Here at Modular Closets, our designers can work with you to create quality closets with adjustable rods, shelving, and storage options that can grow along with your kids. Our plywood closets are durable and strong, so they can keep up with your child's ever-changing needs.
If you're planning a new closet system for your kids, here are some tips to keep in mind:
Plan for developing storage needs.
The goal is to keep your child's room clutter-free. When your child is an infant, you will probably want a space where diaper supplies can be accessible and kept out of sight.  As your child grows, this space can then be used for toys, and later for books and elementary school supplies.  A few more years down the road, this same space may be perfect for your teenager's sports equipment or technology devices.
Use adjustable hanging rods.
If you're hanging baby clothes, it often makes sense to have three rows of hanging rods stacked vertically.  Tiny baby clothes don't require much vertical length, but you frequently do need to keep many outfits on hand, as your child will get them messy and grow out of them so quickly.
As your child grows, you can remove the middle rod and keep a two-row system.  For young children, you may want to keep daily-use clothes they can access themselves on the low hanging rod and reserve the higher rod for less-frequently used clothing or any items best kept out of reach.  Even once your children become teenagers, they can still use the two-row hanging rod system for shorter clothes items like shirts and shorts.
Make sure to have some closed drawers.
One key to keeping a room tidy is making sure there is plenty of storage space for storing items away and out of sight.
Ideally, there should be enough closed drawers that each has a designated purpose that encourages organization.  For example, socks and underwear can be kept in one drawer separated from another drawer with small toys. Showing your children early on that everything has its place helps them to develop organizational skills that are useful throughout life.  
Add color!
Many kid's closets feature bright colors that inspire the imagination.  You can fill open shelves with plastic baskets in a rainbow of colors. Or, try adding decorative labels that you and child create together.
Colors not only make your child's closet more welcoming and fun, they also can help teach and assist with organization. Even young toddlers can start to grasp the difference between putting an object in the red basket versus putting an object in the blue.
Reconsider your organization plan every year.
Because children grow so quickly, it is easy for them to outgrow their current organization system. Maybe as three-year-olds they needed a lot of space for toys, but now as five-year-olds they need to incorporate more space for kindergarten supplies. 
In order to make sure your child has a functioning closet system, it is helpful to reconsider your organization plan at least once a year. Some parents like to do this as a part of Spring Cleaning, or in conjunction with their child's birthday, or just before the start of a new school year.  Make sure the children themselves are involved in this process, at whatever level of responsibility makes the most sense for their current age and development. This helps makes it more likely they will stick with the organization plan.
To begin creating a custom closet design for your kid's room, check out our free design service!
Tags
#modularclosetdiys
Closet design
Closet drawer unit
Closet drawers
Closet organization
Closet revolution
Clutter zones
Design theory
Diy
Double hanging
Entrepreneur
Fen shui
Frank loyd wright
Frills and drills
Home organization
Home tour
How to design your closet
How to get your closet organized
How to measure your closet
Imby
In the news
Kids bedroom closet
Kids closet
Kids closet desk
Lindsay dean
Mariekondo
Measuring guide
Minimalism
Minimalist architecture
Modular
Modular closet diys
Modular closets diys
Modular magic makeovers
Modular super tips
New
Organization
Organization tips
Organizing tips
Pallet wood
Pantry
Pantrygoals
Part 1
Part 2
Press
Project 333
Psychology
Reading nook
Shoe shelves
Slanted ceiling
Spring cleaning
Spring cleaning 2017
Spring cleaning checklist
The essential closet makeover
Wall panel
Wallpaper
Why people hate wire shelves
Wire you here
Zen
Zen bhuddism