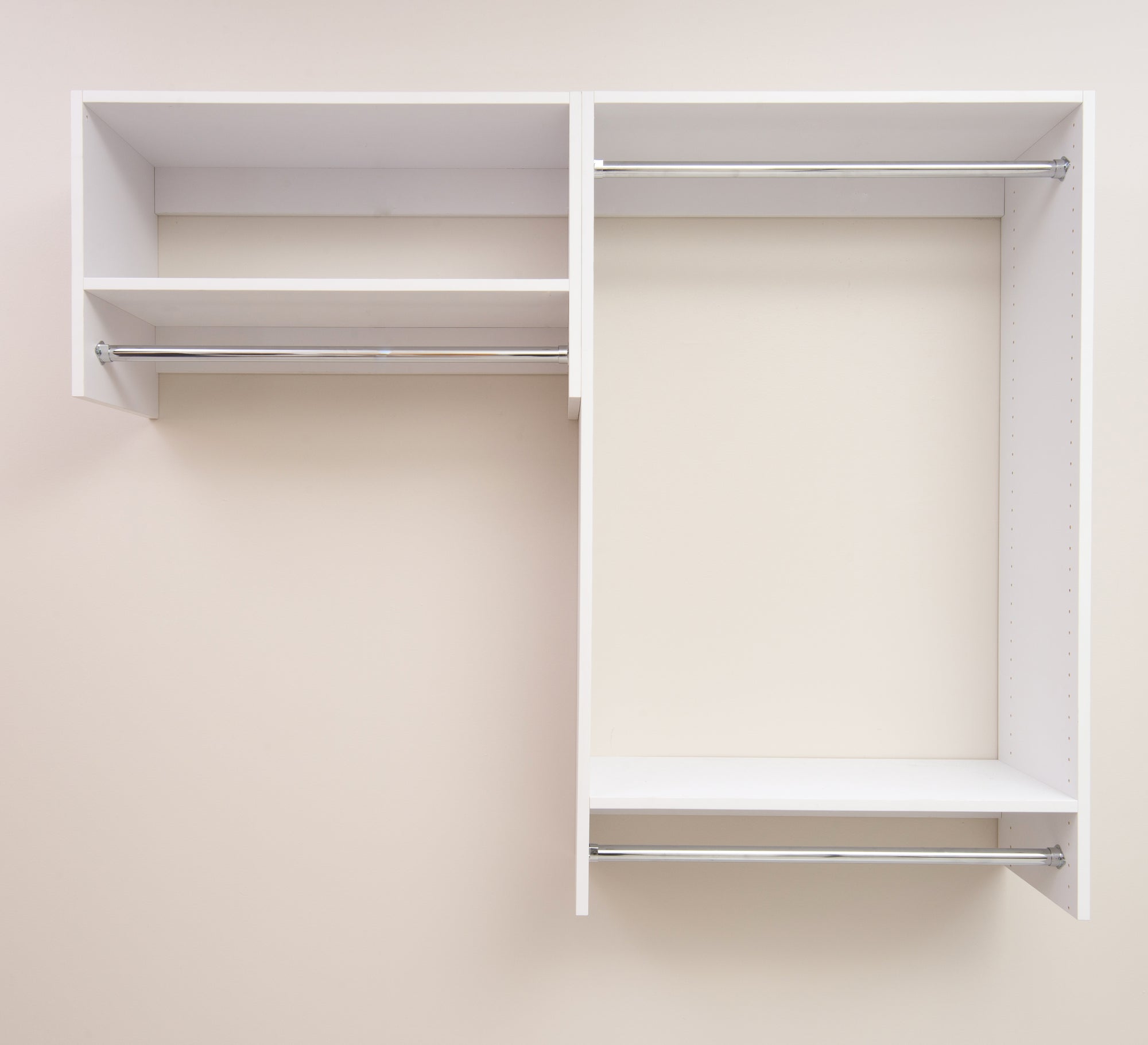 5 Tips to Organize Your Home Office for a More Productive Day
Published in 2.15.2019
In 2019, more people than ever have the opportunity to work from home. Whether you have a remote job that allows you to work from anywhere or a corporate position with flexibility to work from home some days, you need a home office that sets you up to have a productive day.

Luckily, with just a few strategic organization tips, it can be easy to create a home office that encourages your best work habits. Here at Modular Closets, we love helping homeowners find the solutions that help make getting organized easy so that your work days can feel calmer and less stressful

If you'd like some ideas to create the perfect customized home office, here are 5 tips to consider:
1. Pick Functional Furniture
When designing your home office, you want to pick furniture that will help you be more focused and productive.

One consideration is your office chair. While you want a chair that's comfortable, you also want to make sure you choose a functional design that will support your back and shoulders, especially if you will be sitting for long periods of time. Similarly, you'll want to choose a desk that not only is beautiful, but that also has the space and number of drawers that will help you keep organized.
2. Choose Your Color Palette
Another important consideration is the color palette you choose for your home office.

Ideally, you will want to choose a color scheme that matches your personality and makes you feel energized to work at your best. For some people, bright colors will spark creativity and feelings of enthusiasm. Others will prefer calm, muted colors to bring balance to an otherwise fast-paced, high-stress environment.

Don't forget, you'll also want to incorporate accessories that reflect your interests and values, and these should also work with your color palette.
3. Pay Attention to Lighting
One key component of a well-designed home office is good lighting.

You'll need enough lighting so that your space is bright and you will be able to see well without needing to squint or strain your eyes. If you can incorporate lighting from a window or two, the natural light can help you feel more awake during the day. You'll also want to have enough lamps and other lighting options so that you can change the lighting depending on your tasks.
4. Don't Forget the Floor
You probably won't spend much time in your home office looking down at the floor, but it's important to plan for good flooring when designing your space.

There are many office flooring options to choose from, including hardwood, tile, laminate, or carpeting. Ideally, you want to choose flooring that will match your style and be easy to maintain. A home office can quickly turn into a high traffic area if you and/or your guests will continually be coming in and out, so it's a good idea to choose a floor that's built to last.
5. Add Shelving and Storage Solutions
In your home office, you'll need to be able to store books, papers, and other essential items relevant to your work. So, it's a good idea to incorporate a storage system that works for your needs.

Maybe you need to add extra shelving or drawers to stow away important tools or documents? By incorporating a customized closet system in your home office, you can make it easy to keep all your work-related belongings organized for when you need them.
6. Organize Your Desk Space
Your desk is where all the magic happens so pay extra attention to how you organize it. Mary Ann Addis, a lifestyle coach, wrote a great piece on desk organization at her blog Mary Ann Life.

If you're interested in a quality custom storage solution at an affordable price, check out our plywood closet systems that add beauty and functionality to any home office. We even offer a free closet design!


Tags
#modularclosetdiys
Closet design
Closet drawer unit
Closet drawers
Closet organization
Closet revolution
Clutter zones
Design theory
Diy
Double hanging
Entrepreneur
Fen shui
Frank loyd wright
Frills and drills
Home organization
Home tour
How to design your closet
How to get your closet organized
How to measure your closet
Imby
In the news
Kids bedroom closet
Kids closet
Kids closet desk
Lindsay dean
Mariekondo
Measuring guide
Minimalism
Minimalist architecture
Modular
Modular closet diys
Modular closets diys
Modular magic makeovers
Modular super tips
New
Organization
Organization tips
Organizing tips
Pallet wood
Pantry
Pantrygoals
Part 1
Part 2
Press
Project 333
Psychology
Reading nook
Shoe shelves
Slanted ceiling
Spring cleaning
Spring cleaning 2017
Spring cleaning checklist
The essential closet makeover
Wall panel
Wallpaper
Why people hate wire shelves
Wire you here
Zen
Zen bhuddism