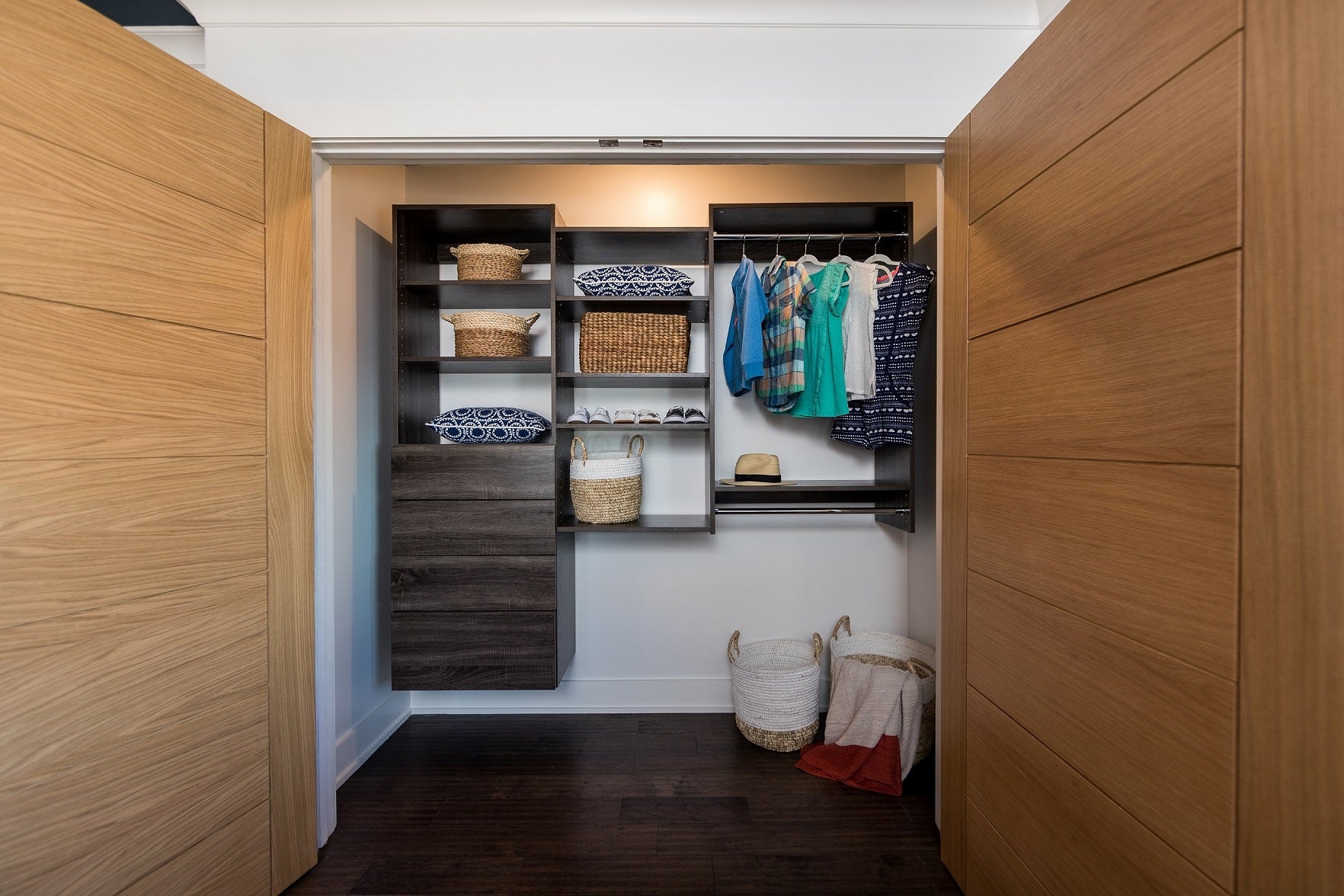 Moving Soon? What a Closet Should Be When You're Selling and Buying a House
Published in 6.5.2019
If you're in the market to buy and/or sell a home, you probably know that one key consideration is the available closet space. If you're moving into a new home, you want to make sure there will be enough storage room for all your belongings.  If you're selling your home, you want to show potential buyers that, yes, there will indeed be space for all they will bring.
When you're in the process of buying or selling a home, there's a lot going on, and it can be easy to feel overwhelmed. So, here at Modular Closets, we've put together this quick and simple guide to help in your closet considerations when you're getting ready to move: 
1. When You're Selling Your House
One of the best ways to make a good first impression on potential buyers is to make sure your house is decluttered and organized.
Now is the time to sort through your belongings and sell, donate, or trash anything you've just let accumulate over the years. Not only will this help you have less to pack when it's time for you to move, but it will make your house look more spacious and pleasing to potential buyers. 
As you organize, don't forget about the closets themselves!
If your closet looks clean and organized with plenty of room to spare, it will give a favorable impression of lots of storage potential.  Of course, you want to pay attention to any exposed areas, but cleaning up behind closed doors and drawers also shows a level of care that will give potential buyers a sense of security.
Now may even be the best time to make a small investment in a closet system.  Adding even just a few extra open shelves, drawers, and hanging rods to your existing closet space not only adds to the visual appeal but the to overall perceived value of your house.
It could be the tiny detail that distinguishes your house from others that are similar - and wins you the sale!
2. When You're Looking to Buy a New Home
If you're on the hunt for a new place to call home, you want to make sure to find a space that will work for your lifestyle needs.  Sometimes this requires seeing beyond what's shown to the possibilities available.
For example, if you work from home, you'll want an office space with storage for all your business paperwork and equipment.  Although many houses may not come with a designated extra room office space, maybe you can transform the nook of a larger room by adding a desk and some shelves and drawers to the wall? 
If you'd like to enlist some professional expertise to help you figure out how to maximize space options, our team will be happy to help. 
Here at Modular Closets, we're the experts in the modular solution to the custom closet, which allows us to offer quality, affordable plywood closet systems that instantly add value and appeal to any home.  We'd even like to give you a free closet design!
Get a free closet design from our experts! 
Tags
#modularclosetdiys
Closet design
Closet drawer unit
Closet drawers
Closet organization
Closet revolution
Clutter zones
Design theory
Diy
Double hanging
Entrepreneur
Fen shui
Frank loyd wright
Frills and drills
Home organization
Home tour
How to design your closet
How to get your closet organized
How to measure your closet
Imby
In the news
Kids bedroom closet
Kids closet
Kids closet desk
Lindsay dean
Mariekondo
Measuring guide
Minimalism
Minimalist architecture
Modular
Modular closet diys
Modular closets diys
Modular magic makeovers
Modular super tips
New
Organization
Organization tips
Organizing tips
Pallet wood
Pantry
Pantrygoals
Part 1
Part 2
Press
Project 333
Psychology
Reading nook
Shoe shelves
Slanted ceiling
Spring cleaning
Spring cleaning 2017
Spring cleaning checklist
The essential closet makeover
Wall panel
Wallpaper
Why people hate wire shelves
Wire you here
Zen
Zen bhuddism