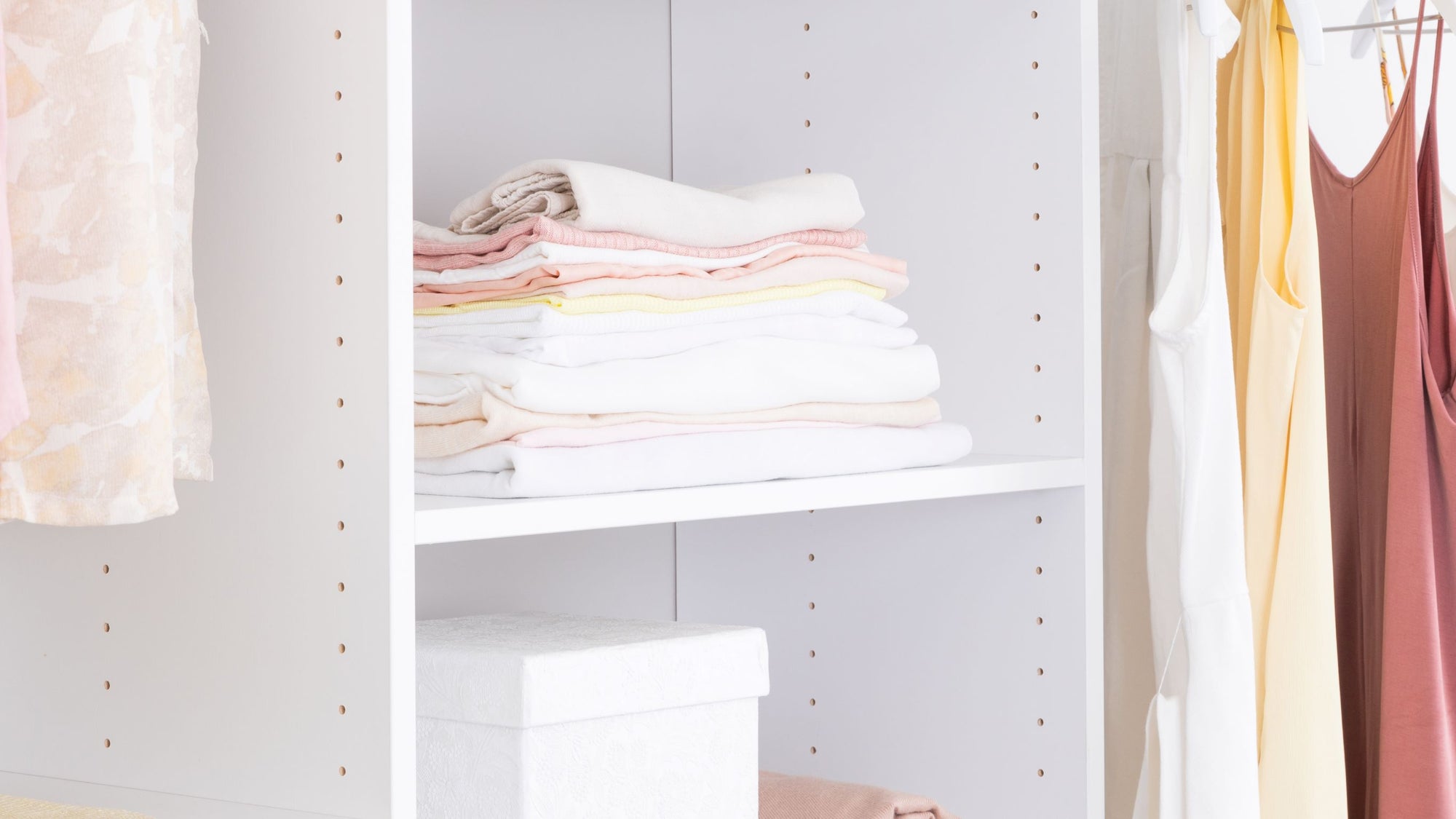 MY TOP TIPS TO GET YOU OUT OF YOUR MID-SUMMER SLUMP
Published in 7.13.2022
Summer has been in full swing for more than a month, and that may mean those high hopes you had in the beginning of the summer for staying organized might have come to a halt right about now. Between long holiday weekends, summer guests and all that additional summer laundry...things may have gotten out of control. Christina's here to give you her top tips for staying in good form for the rest of summer. 
Tip 1:
Get It On Paper, and Into Reality
Write down a few simple goals you have for yourself and your family for the rest of summer. Whether it's a camping trip, a scrapbook project or summer recipes you want to try, getting it onto paper helps you visualize exactly what you want. And will serve you well when you get to Tip #2.
Tip 2: 
Claim All Your Summer Items
Go through any areas in your home where you've left summer essentials lying around, and collect everything into a bin or large bag. Include the whole family by giving everyone their own bag, and their very own task of collecting items from their personal spaces. Once all the items have been collected, lay everything out and categorize. Make the place where you store your summer essentials work for you. So, if you like your sunscreen in the downstairs powder room--put in on a shelf or a bin that's easily accessible. The same rules apply for items like bug spray, sunglasses, beach towels, and water bottles. Figure out where in the house works for you, and simply designate that space for that specific item. 
Tip #3 
Re-Organize Your Car
If your June and July have been filled with road trips, family gatherings, and trips to the beach, it's safe to say your car can use a thorough deep clean. So head to the carwash, or use a cordless vacuum to reach under the seats and eliminate any food particles and sand. Once the car is deep cleaned, organize a station that you can keep in the trunk for the rest of the month of August. Think extra beach towels, spare clothes for the kids, wipes for sandy or dirty hands, clean socks and extra pairs of flip flops.  
Tip # 4
Organize your garden tools.
By now you've probably completed your annual planting, and now is the time to re-organize your garden tools, and store until you plant for fall or the spring. I love using a garden tool bag, or anything with compartments for those handy dandy tools. Next to your garden tool bag, have your watering can ready to go as well. Staying organized means you have a system in place and know where everything is–no matter what the season.
I hope this helps you enjoy the rest of summer! Happy organizing
x 
Christina Giaquinto
As always reach out anytime and let me know what I can help you with. I always look forward to hearing from you. Please don't be shy. DM us on Instagram @modularclosets or email me anytime. You can reach me at christina@modularclosets.com. Don't forget to follow Modular Closets on Facebook, Instagram, and Pinterest! We are also on YouTube and you can subscribe to our channel here!
Tags
#betterlivingwithchristina
#modularclosetdiys
Cabinets
Christinascorner
Closet design
Closet drawers
Closet organization
Closet revolution
Diy
Garage
Garageproject
Home office
Home organization
How to get your closet organized
Kitchen
Laundryroom
Lifestyle
Memorial day weekend
Modualrclosets
Modularclosets
Mother's day
Newyears2021
Organization
Organization tips
Organizeme
Organizing tips
Pantry
Pantrygoals
Shelf dividers
Shoewall
Solid shelves
Spring cleaning
Sub-categorize
Summer
Summer organization
Valetrod