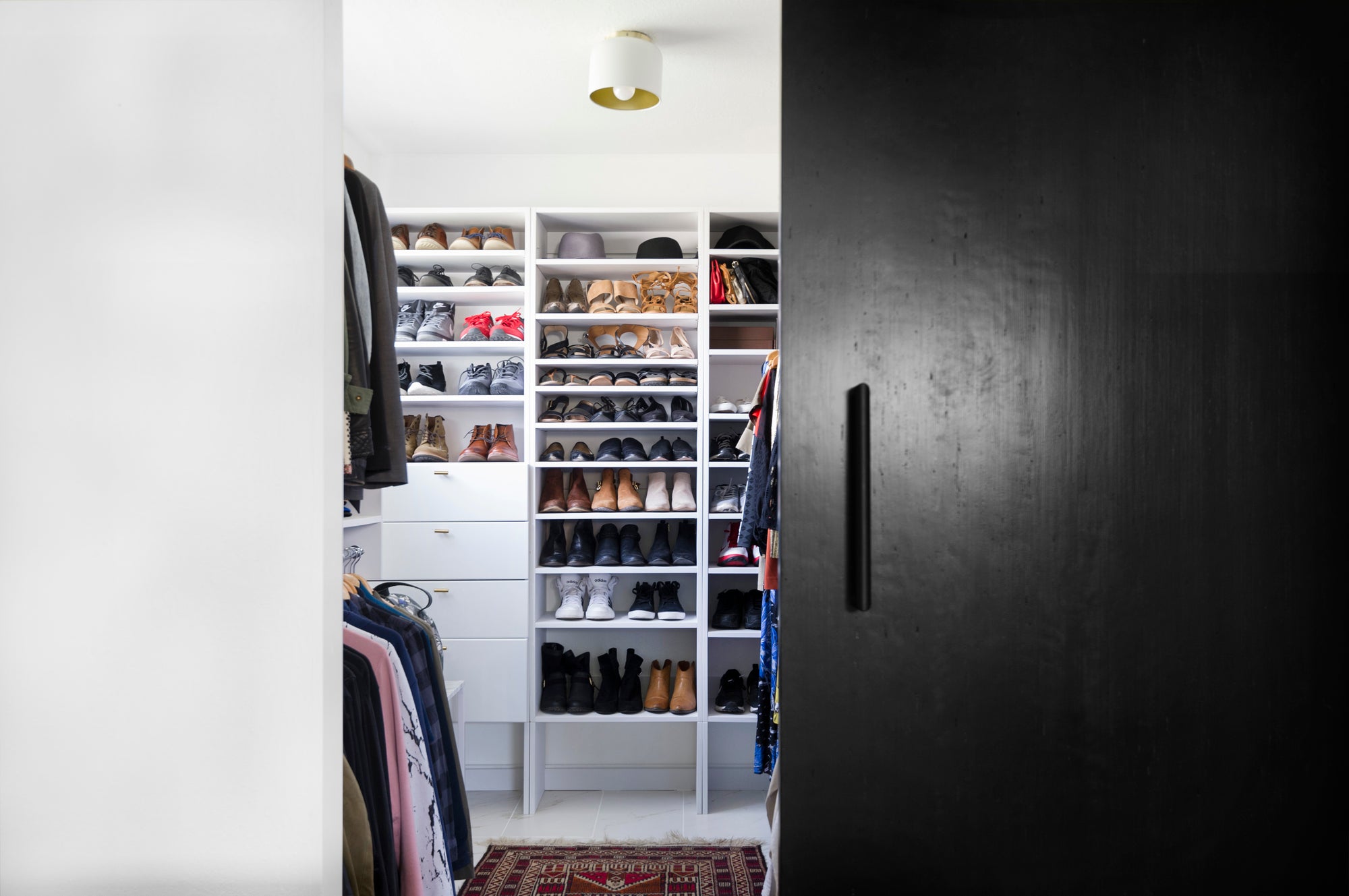 4 Factors to Consider When Choosing a Closet Designer for Your Custom Closet
Published in 9.11.2019
Do you want to improve the value of your home, the beauty of your living space, and the ease of your day-to-day routine? If so, you may be considering hiring a professional closet designer to help you organize your space and create the perfect custom closet to meet your needs.

As pioneers in the modular approach to custom closets, our team here at Modular Closets is passionate about helping homeowners like you create and install a quality closet system that will enhance your home at an affordable cost

If you're thinking about investing in a custom closet storage solution for your home, here are 4 important factors you should consider before deciding on a professional closet designer:


1. Your Closet Needs
Any investment you make to improve the value of your home is a big deal. In order to make the best decision, it's smart to begin by taking a moment to assess why you want a custom closet and what you really need in terms of home organization.

Is there a specific issue you're looking to solve, like a passion for collecting shoes that's exceeded your current closet capacity? Maybe you need a storage solution that can easily be adapted as your needs grow and change?

Before you go looking at closet designers, it's a good idea to have a vision for what you need and want for a final result.


2. The Closet Designer's Experience
Many "freelance" closet designers can't say much about their real-world experience. After all, just about anyone can throw together some shelves and hanging rods and claim to be a "designer."

However, it takes know-how and experience to create a storage solution that will actually maximize the space you have available and give you the most bang for your buck. If you're looking for a personalized solution that provides both quality and value, it makes sense to explore a few designer options and choose a reputable provider.

3. Examples of Previous Custom Closets
One of the best ways to tell if a certain closet designer may be a good fit for your needs is to check out examples of their previous work.

Has this designer worked before with a space that's similar to yours? Does this designer create a look and feel you would love to experience in your own home?

Don't forget to make sure the price fits your budget needs too!
4. Check out the Reviews!
If you're curious about a closet designer's reputation, be sure to check out their reviews.

For example, here at Modular Closets we've received an "Excellent" 5-Star rating based on over 800 reviews on Trustpilot. Our past customers have praised our customer service, great quality product, fast delivery, and ease of assembly.

If you're interested in quality custom closets made from real plywood that come with an affordable price tag, we invite you to check out our Gallery and available options here at Modular Closets.
We're so confident of the value of our rave-review closets, we'll offer you a custom closet design for FREE. Just visit us on the web here!
Tags
#modularclosetdiys
Closet design
Closet drawer unit
Closet drawers
Closet organization
Closet revolution
Clutter zones
Design theory
Diy
Double hanging
Entrepreneur
Fen shui
Frank loyd wright
Frills and drills
Home organization
Home tour
How to design your closet
How to get your closet organized
How to measure your closet
Imby
In the news
Kids bedroom closet
Kids closet
Kids closet desk
Lindsay dean
Mariekondo
Measuring guide
Minimalism
Minimalist architecture
Modular
Modular closet diys
Modular closets diys
Modular magic makeovers
Modular super tips
New
Organization
Organization tips
Organizing tips
Pallet wood
Pantry
Pantrygoals
Part 1
Part 2
Press
Project 333
Psychology
Reading nook
Shoe shelves
Slanted ceiling
Spring cleaning
Spring cleaning 2017
Spring cleaning checklist
The essential closet makeover
Wall panel
Wallpaper
Why people hate wire shelves
Wire you here
Zen
Zen bhuddism