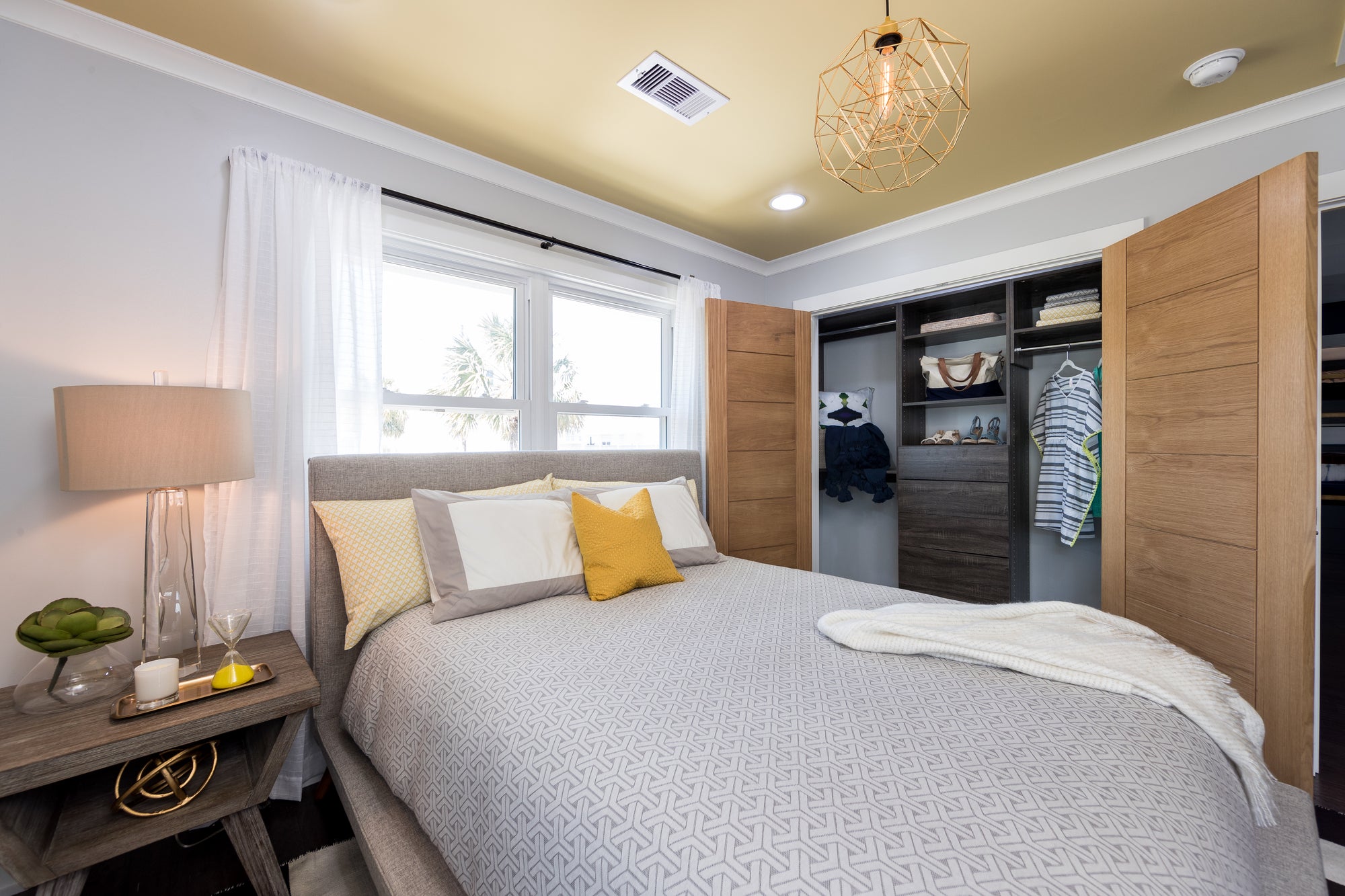 4 Tips to Prepare for Your Dream Closet Design
Published in 5.14.2018
You've made the decision to install custom closets and improve the organization, efficiency, and overall style of your home.  Now what?
Before you get started creating the closet system of your dreams, consider these 4 tips to make your planning easier and ensure you end up with the closet that's perfect for you:
      1. Take Measurements
The first step in planning for your new closet system is to take measurements so you know just how much space you have. 
Make sure to take note of any obstacles or architectural features in your closet, such as outlets, light switches or windows. You will want to make sure your new custom closet design allows for easy enough accessibility if you need it.  
      2. Plan Your Hanging Storage First, Then Your Folded Storage
In the process of designing a new closet system, hanging storage is often planned before anything else in order to make sure you have convenient access to those items you will use most frequently.  Go through your wardrobe and determine how much storage you will need for long items (such as long dresses and coats) and how much you will need for short items (such as shirts, skirts, and shorts). 
In order to maximize your vertical space, you will want to use a double hanging system with two rods for short items placed one above the other.
For your folded clothing, you have two options: open shelving and drawers.  Open shelves make it easy to see and quickly grab what you need, but you'll have to make sure to keep your clothes folded neatly for the closet to stay organized.  Drawers that can be closed work well for small items that ought to be tucked away and any other items you'd like to keep hidden.
Figure out which folded items you use less frequently, as these are best to stow away high on harder-to-reach top shelves.

      3. Count Your Shoes
Go through your shoe collection and figure out which pairs you will want to store in your new custom closet.  Shelving options can make it easy to keep shoes organized and easy to see.
One great feature of custom closet shelving is that you can plan to place shelves at different heights to accommodate the different sizes of tall boots, high heels, and flats. But first, you have to know just what you have to store.
      4. Incorporate a Hamper
Seasoned planning experts recommend that you make sure to have room for a hamper in your new dream closet. 
It's one of those details people often forget about when taking stock of their storage needs -- but keeping a hamper in the closet not only can help save you trips to the laundry room, it can keep your new space looking tidy.  Now dirty clothes will also have their own designated space.
As you continue making plans for your dream closet, don't forget that accessibility, ease, and your personal sense of style ought to be your primary concerns.  Choose the features, design, and layout that will serve your lifestyle needs and make it simple for you to maintain a clean, organized space you will want to enter day after day.
Tags
#modularclosetdiys
Closet design
Closet drawer unit
Closet drawers
Closet organization
Closet revolution
Clutter zones
Design theory
Diy
Double hanging
Entrepreneur
Fen shui
Frank loyd wright
Frills and drills
Home organization
Home tour
How to design your closet
How to get your closet organized
How to measure your closet
Imby
In the news
Kids bedroom closet
Kids closet
Kids closet desk
Lindsay dean
Mariekondo
Measuring guide
Minimalism
Minimalist architecture
Modular
Modular closet diys
Modular closets diys
Modular magic makeovers
Modular super tips
New
Organization
Organization tips
Organizing tips
Pallet wood
Pantry
Pantrygoals
Part 1
Part 2
Press
Project 333
Psychology
Reading nook
Shoe shelves
Slanted ceiling
Spring cleaning
Spring cleaning 2017
Spring cleaning checklist
The essential closet makeover
Wall panel
Wallpaper
Why people hate wire shelves
Wire you here
Zen
Zen bhuddism