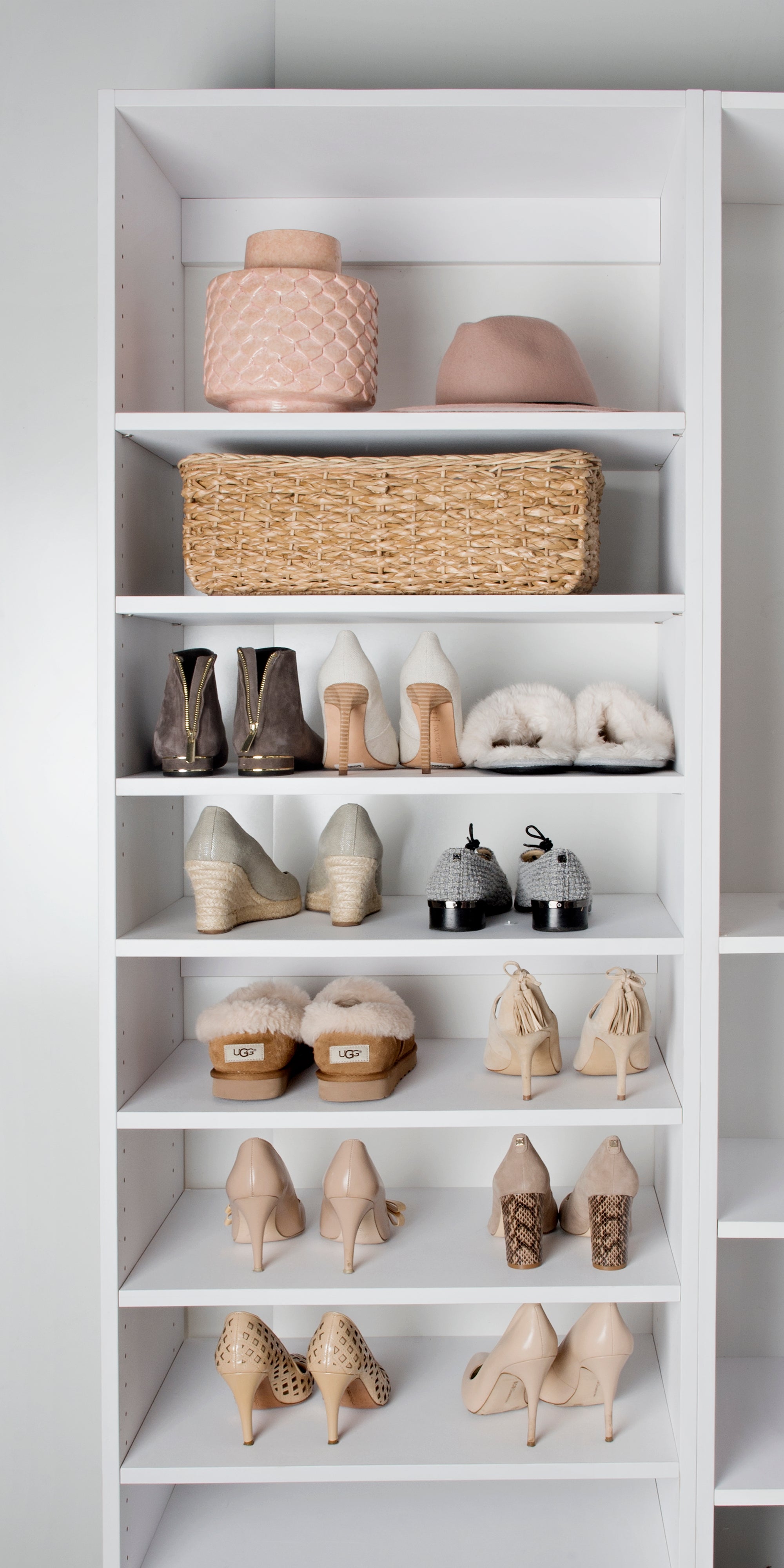 Why You Need Custom Closets for Your Living Room
Published in 6.18.2018
Your living room ought to be a sanctuary where your family and your guests can gather and feel at ease.  Living rooms are often the spaces used to watch tv, read books, and entertain visitors. When it comes to designing them, many homeowners like to make sure their living rooms not only convey their personal sense of style but also display personal mementos, such as photographs, collectibles, and other prized possessions.
Unfortunately, it's all too common for living rooms to become cluttered. And then, they no longer feel like a place where you can relax.
One of the best ways to keep your living room organized is to install a closet system so that you can keep all of your living room belongings in order. Custom closets make it easy for all your possessions to have a place so that you can keep your living room tidy and feeling serene. 
If you're looking to create an organization system for your living room, here are 6 tips to follow:
1. Decide What You Really Need for Your Living Room, and Make Space for It
It's important to be upfront and honest about what will likely clutter your living room if you don't make a designated space for it.
Do you enjoy making crafts while watching tv? Are you likely to accumulate magazines and books?  Will your children use this space as a playroom?  If you work some permanent storage solutions into your living room organization system, it will be easy to keep things neat and clutter-free. 
2. Store Children's Toys in a Large Basket on Wheels
Keep your children's favorite toys in a large storage basket that can be wheeled from room to room.  This will make clean-up time much simpler and help your kids have easy access to their favorite toys when they want them.
Having a large designated container for toys means your children will know exactly where to put them. Once they fill it up, you can easily wheel the basket back to the closet where it belongs until it's playtime again.
3. Curate Your Collection of Magazines and Newspapers
Newspapers and magazine have a tendency to pile-up in a very short time. While it may be nice to have one or two issues for easy browsing, you don't want your home to look like a doctor's office.
Dedicate one shelf, drawer, or storage area to your collection. And don't forget you should periodically weed out old issues.
4. Revise Your Book Shelves
If you're a book collector, you may soon find your bookshelves overflowing.  Sometimes its useful to add shelving or an extra storage area to keep up with your books. 
Also, keep in mind that passing on books to a library or other donation center is a great way to share the joy of reading and keep your own bookshelves in order.
5. Streamline Your Electronic Media and Equipment
With the continuing influx of digital media, many homeowners now find they own lots of electronic media and equipment that they're not ever likely to use again.
Do you have drawers stuffed with old CD's, DVD's or even VHS tapes?  Now is the time to go through your collection and keep only the media – and corresponding equipment – you will actually use as technology continues to advance. 
6. Make Sure There Are Closed Drawers for Small Stuff
Sometimes lovingly known as a "junk-drawer," every home needs a place to hold those small-but-necessary everyday items. 
Rather than one large drawer that's bound to become a confused mess, consider creating multiple small drawers so items can stay better organized.
With these organization tips in mind and quality closets that are custom designed to meet your needs, it can be easy to make sure your living room remains the place where the whole family wants to stay and relax.
Tags
#modularclosetdiys
Closet design
Closet drawer unit
Closet drawers
Closet organization
Closet revolution
Clutter zones
Design theory
Diy
Double hanging
Entrepreneur
Fen shui
Frank loyd wright
Frills and drills
Home organization
Home tour
How to design your closet
How to get your closet organized
How to measure your closet
Imby
In the news
Kids bedroom closet
Kids closet
Kids closet desk
Lindsay dean
Mariekondo
Measuring guide
Minimalism
Minimalist architecture
Modular
Modular closet diys
Modular closets diys
Modular magic makeovers
Modular super tips
New
Organization
Organization tips
Organizing tips
Pallet wood
Pantry
Pantrygoals
Part 1
Part 2
Press
Project 333
Psychology
Reading nook
Shoe shelves
Slanted ceiling
Spring cleaning
Spring cleaning 2017
Spring cleaning checklist
The essential closet makeover
Wall panel
Wallpaper
Why people hate wire shelves
Wire you here
Zen
Zen bhuddism