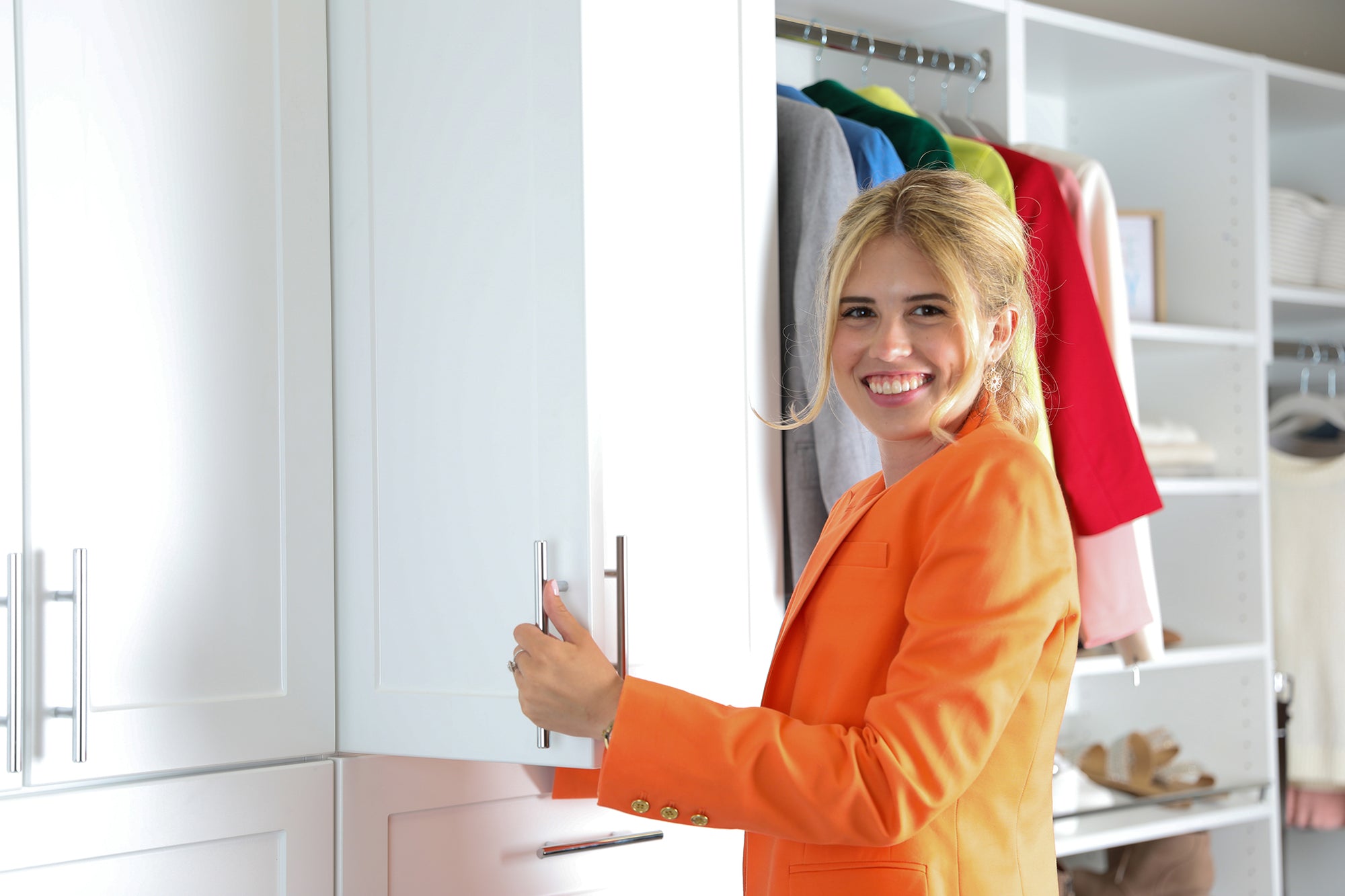 How To Stay Organized This Holiday Season
Published in 11.18.2021
The holiday season is approaching, and our Resident Organizer Christina is here to give you her top tips for managing the holidays with ease! No matter what you celebrate, this time of year is all about sharing special moments with family and friends. Read on to learn Christina's first tip, and be sure to keep up with Christina's Corner throughout the month for a new tip every week!
My #1 TIP!
Today I am going to share my #1 tip! And although it may sound quite simple, if you can remember this, it will transform your entire holiday experience.

The number one tip I can give is to always remember what the holidays are truly about. Sounds simple right? But each year a growing number of people have expressed that the holidays are more stressful than joyous.
It takes organization, awareness and a little bit of strategy, but I promise you, this can be a time of celebration and happiness rather than stress and exhaustion.
Decluttering is not just about physical items. It's also about life clutter. When it comes to the holidays, this is what mental clutter can look like:
Distractions

Our thoughts

Lots of invitations to events and gatherings

Worried we are not doing enough

Stressed about what to gift others

Planning and cleaning the house for guests

Too many commitments and events
Declutter what isn't necessary and focus on the true meaning of the holidays. It is a time to relax, spend time with those we love, enjoy delicious food, and start to unwind and take a break towards the end of the year. As we celebrate all this year has brought us, we give thanks for our family and friends as we go into the new year.

You can still enjoy all the amazing traditions, but try not to get lost within those. If your home is not decked out with every decoration you have it is ok! Do what you can, and if not decorating as much allows you to have more time to relax and feel peace then allow that to be part of your holiday tradition! Just embrace the moment, without putting too much pressure on yourself. 
Have fun thinking of what to gift others, and put love and thought into each present. We can often feel stressed about what to give, or feel guilty about not giving enough. If you give someone a gift from the heart, I promise you they will feel it and be so thankful.

All these traditions have a place, but let's encourage each other to bring our focus back to what it is all about and have a fun, joyous, peaceful holiday season.

I will be back next week with more concrete tips to help you stay organized, but for now I hope this note encourages you to look forward to this season, and always remember that this season is about one thing - LOVE.


HAPPY ORGANIZING EVERYONE! Love, Christina
Tags
#betterlivingwithchristina
#modularclosetdiys
Cabinets
Christinascorner
Closet design
Closet drawers
Closet organization
Closet revolution
Diy
Garage
Garageproject
Home office
Home organization
How to get your closet organized
Kitchen
Laundryroom
Lifestyle
Memorial day weekend
Modualrclosets
Modularclosets
Mother's day
Newyears2021
Organization
Organization tips
Organizeme
Organizing tips
Pantry
Pantrygoals
Shelf dividers
Shoewall
Solid shelves
Spring cleaning
Sub-categorize
Summer
Summer organization
Valetrod