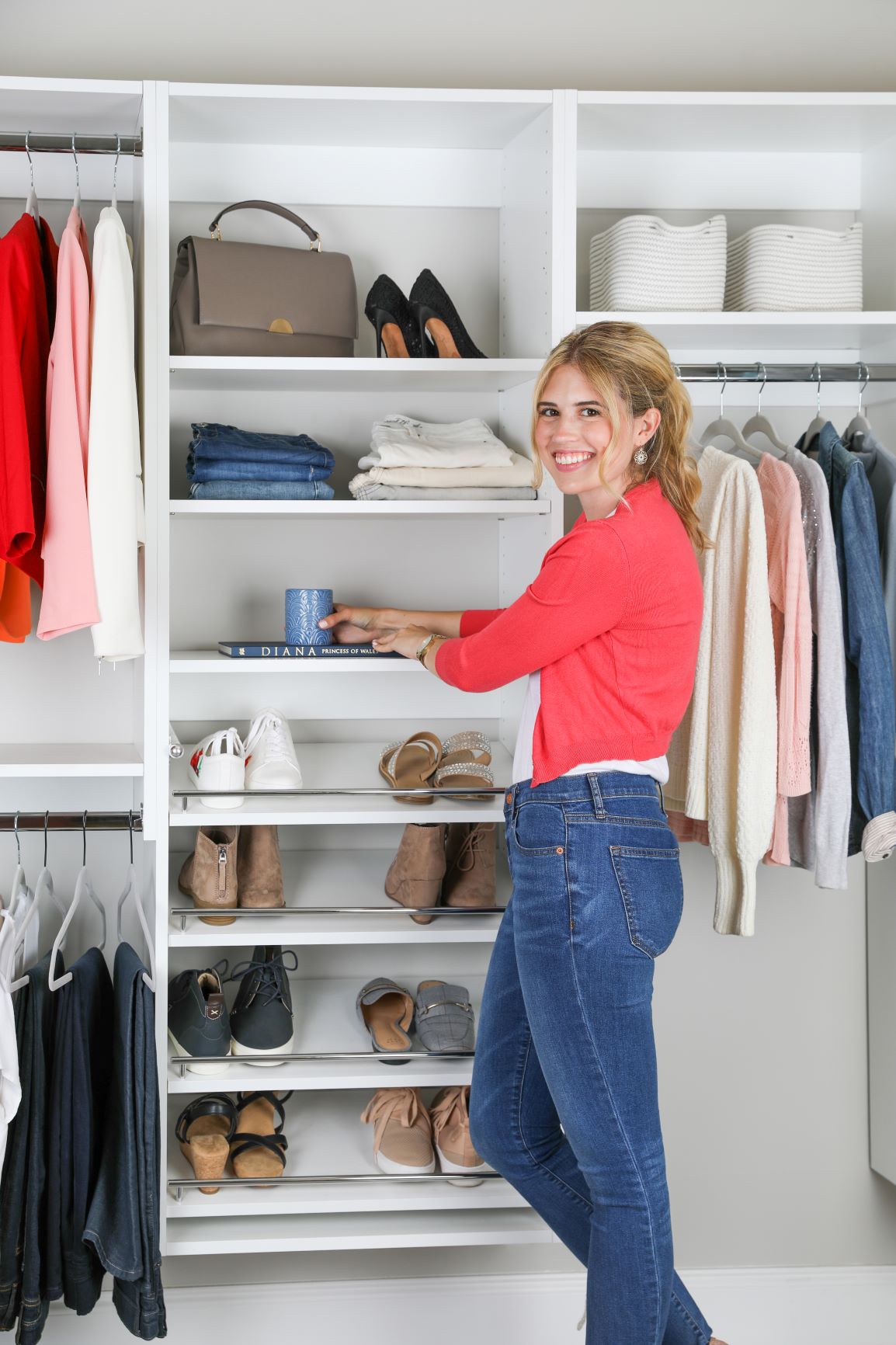 Organize Your 2021! // Stay Organized All Year Long!
Published in 1.27.2021
This is it! This is the last blog in my mini series for Get Organized Month! 
Honestly, if I could be with you right now and give you a big high five, I would! Nothing makes me more proud than seeing people take the first step toward controlling and tackling their clutter. And yes, you have to control it because clutter has a mind of its own and will take over the whole house if you let it. 
Let's recap everything we accomplished so far. It has only been one month into the new year and we have already accomplished these four steps:
If you did not go through all of these rooms, please don't worry. You can always revisit these blog posts throughout the year to continue the process. If you did complete all the rooms, congratulations! Now we need to keep your home simplified and organized for years to come. This is possible, I promise.
It all comes down to taking the systems you have been creating for this past month and turning them into habits and routines.
SYSTEMS ARE THE MOST IMPORTANT THING 
If you have created organizational systems for your bedroom, kitchen and home office, your number one focus should be on keeping those systems in place.
Get in the habit of using these systems every day! I can assure you it will become second nature to you. Systems are the foundation for home organization, and as long as you keep putting things away in their designated home, and don't add extra clutter to the system, your home can stay organized forever! 
A simple mindset tool you can do is survey your systems. Every now and then, as you are going about your day and walking through your house, make sure everything is where you want it to be and your system remains in place. 
HOW TO CORRECT THE SYSTEMS 
Don't worry if you start to see your systems slip just a little. Awareness is everything, and as I suggested above, you should be consistently on the lookout to ensure that your systems are in place. As soon as you start to see them slip, act quickly. You are human, and life is crazy so this will happen. The first thing to do is have grace with yourself and know it is ok. It happens to me all the time and I would be shocked if it didn't happen to you. However, don't wait a few days, a week, or even until the weekend. Fix it right then and there. The more you can decrease the amount of time between the clutter accumulating and the clean up, the easier it will be to maintain your organized space.
BEFORE YOU GO TO BED
Every night, take a few minutes to put everything away. You may not completely finish your entire room, but that's ok. Your goal is to begin forming a habit of tidying up every night before bed. This will prevent your counters, bedroom, and rest of the house from turning into chaos. The beauty of organization is that it's actually quite simple. It's small habits done consistently that keep your home and life organized. I challenge you to practice this habit this week and see how you feel. Every single night for 7 days, allocate a few minutes before you go to bed to tidy up as many things as possible. Remember, you do not have to finish everything. Simply put away what you can in a few minutes. A little each night goes a long way. 
NIGHTSTAND ROUTINE 
Your nightstand should be simple, clean, and organized. Make sure that your nightstand only has a few things visible. For example, a small light, a candle, and your favorite book is just enough on top of the nightstand without getting too cluttered. 
These are the last things that you see before turning off the light and falling asleep. It is important that you go to bed with a clear mind so that you can wake up actually feeling rested. The best way to ensure your mind is at peace before bed is a clutter free nightstand. 
SUNDAY CLEANING 
Pick a day ( I like Sundays!) to do a thorough cleaning and day of organizing. Since the goal is to do a little each day during the week, you will not be overwhelmed on the weekend during your organizing day. This day allows you to dedicate a larger chunk of time to dust, sort, and organize. It makes the room extra perfect for the week ahead! 
CONTINUE TO FOLLOW ALONG WITH ME
I am so happy to have joined this team at Modular Closets in 2020 and I can't wait to see what 2021 has in store. I am here with you along this journey every step of the way! Organizing should be a mindful habit to practice your entire life. It helps to constantly learn new tips, see new projects and be inspired by others. So, I hope that you continue to follow along with me in this new year! My hope is to inspire you throughout 2021 with a new way of looking at organization and a new mindset for your life.
Always know you can email me at christina@modularclosets.com or DM me on Instagram anytime. I would love to connect with you!  It helps to have an accountability partner and I am here whenever you need me. Let's get organized together in 2021. 
Also, don't forget to follow Modular Closets on Instagram, Facebook, and Pinterest!  Subscribe to Modular Closets on YouTube and visit www.modularclosets.com to design your closet! 
Happy Organizing
-Christina Giaquinto
Tags
#betterlivingwithchristina
#modularclosetdiys
Cabinets
Christinascorner
Closet design
Closet drawers
Closet organization
Closet revolution
Diy
Garage
Garageproject
Home office
Home organization
How to get your closet organized
Kitchen
Laundryroom
Lifestyle
Memorial day weekend
Modualrclosets
Modularclosets
Mother's day
Newyears2021
Organization
Organization tips
Organizeme
Organizing tips
Pantry
Pantrygoals
Shelf dividers
Shoewall
Solid shelves
Spring cleaning
Sub-categorize
Summer
Summer organization
Valetrod