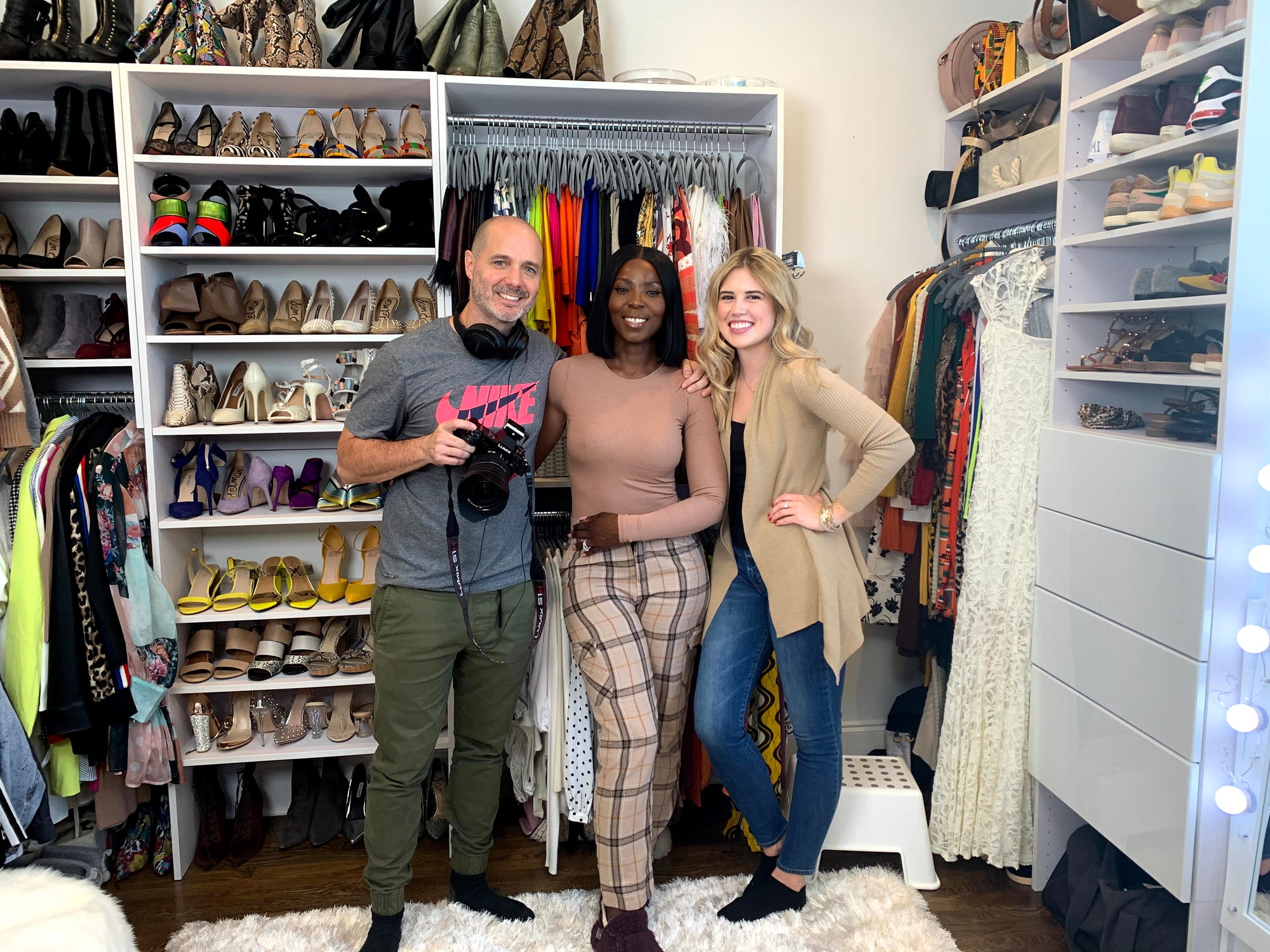 Modular Community // Welcome to 2021!!
Published in 1.1.2021
Hello 2021, we are so glad you finally showed up! Welcome to a new year with new exciting opportunities for all! Modular Closets is no exception as we are working diligently on new projects and products to bring you this year! 
But, we couldn't get too far into 2021 without taking a look at some of the amazing people that we have worked with over the last year! Collaborations are a huge part of what makes us Modular Closets! We are first and foremost a community and we will continue to put people first as we strive to bring you the best products and customer service. So, let's take a look back at some of our favorite projects and talk about some of the amazing things happening this year! 
The BramFam
You know that we love a great closet, but what we love more, is helping a family build their dream closets from start to finish. We had such a great time working with the BramFam when they built their new home. We built custom close
ts for all of their kids and have plans to help them finish their closet in the future. Our favorite thing about this project was that we got to help them personalize the closets for each of the kids' needs. No two people are the same, so no closet should be either. We loved that we had the opportunity to showcase just how customizable our closets are. You can read more about our project with them here. 
Christina Goldsmith
Christina Goldsmith's closet renovation really showed just how easy it is to install a Modular System. You don't have to be a professional or hire a
handyman to put together our systems, Highlighting her time lapse of the process was one of the best ways that we have been able to prove how user friendly our product is!  We also loved how she designed her closet! Read more about her process here. The space was truly transformed into a beautiful boutique-style closet right before our eyes! 
LG Queen
This closet transformation gave us chills! Her attention to detail and the personalization that she brought to our product proves that our pieces may be manufactured to look identical, you have the power to make the closet your own and keep the integrity of the product intact.
We are preparing to launch new ways to personalize your Modular Systems very soon, so keep an eye out for new products! LG Queen really went above and beyond with her space and you can read more about it here! 
The Mighty McClures 
It is no secret that we have loved working with the McClure family! When they first moved into their house a little over a year ago, we redid their master closet and the twins' closet. These projects formed a partnership with the family and now, they are some of our biggest fans! We recently installed a system in their garage that transformed the space from cluttered and stressful to functional and organized. You can read about that transformation here!
Our brand ambassador and organization queen, Christina Giaquinto, flew out to visit the McClure's and we were able to get some great organizational content in their home! We can't wait to see what other projects the McClure's take on with the help of Modular Closets. 
2021 is Looking Bright!
All in all this year has been a whirlwind of projects in front of the camera and behind the scenes. We are always working to bring you the best product that we can and to also bring you content that means something. We want to be more than just a retailer, we want to have a positive impact on your life. Our goal is to promote organized and peaceful spaces and minds. So, as we move forward into 2021, look for more from our Modular Community. We have some truly amazing things in store and we can't wait to share with you! 
For more from us, visit our website and follow us on Instagram, Facebook, and Pinterest! You can find more from our Modular Community here and you can subscribe to our YouTube Channel! Happy New Year from all of us here at Modular Closets!  
Tags
Christinagoldsmith
Collab
Collaboration
Community
Garageproject
Home organization
Homerenovation
Modualrclosets
Modularclosets
Modularcommunity
Newyears2021
Thebramfam