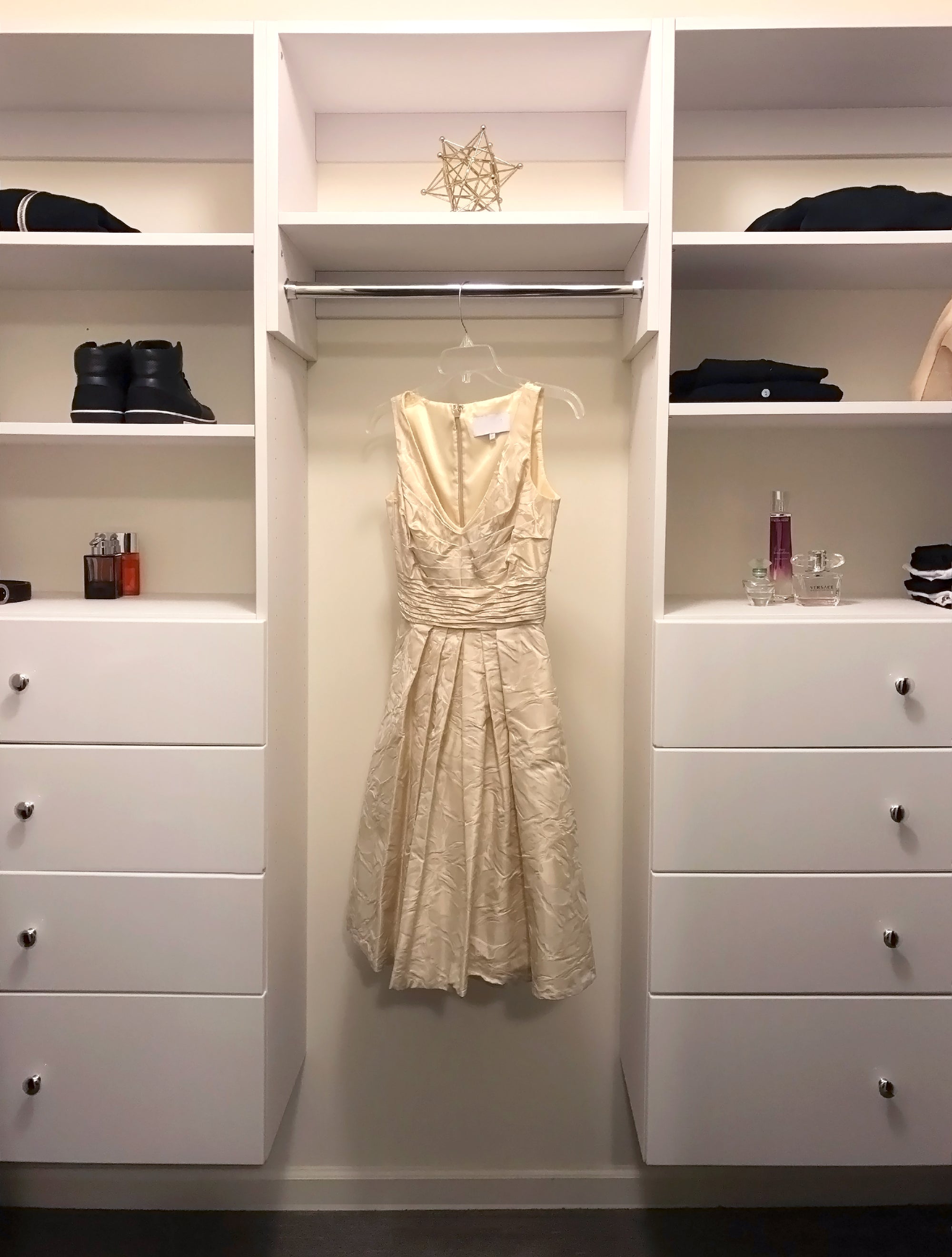 4 Home Organization Must-Do's Before the Weather Gets Too Cold
Published in 9.27.2018
As the seasons officially change from Summer to Fall, it's time to make the most of the last nice days of the year. One of the most important things you can do during this transition time is to get your home organized before cold Winter arrives.

Here at Modular Closets, we love helping people get more organized! We've created quality storage solutions at affordable prices that can dramatically improve your home organization. We also love to share tips and techniques that can make the process of home organization easy and fun.

If spending time on chores feels like a waste of the final few precious good weather days this year, then you're in luck: here's a list of 4 top must-dos that will dramatically improve your home organization that can all be done in one weekend. So, there's no excuse for not being prepared for the cold weather to come!
1. Get your Backyard Ready for Winter
Hopefully, your summer was filled with many backyard barbecues and lazy afternoons spent enjoying your patio. But now is the time to pack away your outdoor furniture and supplies before it gets too cold. Take care of your patio furniture now and it will give you many more summers of good use.

First, make sure to clean anything you plan to store, including patio cushions, furniture pieces, and appliances. Ideally, you will be able to make room in a garage or covered porch to keep these belongings safe from the elements all Winter. If not, consider waterproof, heavy-duty furniture covers that will protect anything you leave outdoors.

Many of your stone surfaces should also be covered during winter. Though granite will withstand the elements, any marble, cast stone, or manufactured stone should either be stored away or covered.
2. Prep your Garden for Spring
Though Spring may feel far away, now is actually the best time to start prepping your lawn and any garden beds.

If there are bare spots in your lawn, try reseeding using a Winter fertilizer that will be cold resistant. Prune your shrubs and trees, especially any that may cause damage to your property if they suddenly break and fall during a Winter storm. And don't forget to rake and mulch any falling leaves!

Now is also the time to start planting bulbs for early Spring flowers. Hopefully, the dream of future daffodils and tulips will keep you feeling inspired through the dead of Winter.
3. Clean Out Your Garage
You will probably want to maximize storage in your garage for Winter, so now is the time to start cleaning it out.

First, you need to clear away the clutter – anything that's broken or rusted or that hasn't been used in the last two years is probably ready for the trash. Use your driveway to take everything out that's been piled up in your garage, and give yourself space to sort everything you will keep into organized piles.

Consider investing in shelves, drawers, storage bins and/or wall hooks so you can get your belongings up off the ground and into designated places that maximize the vertical space you have available in your garage. If you're someone who hasn't been able to keep your car in your garage all Summer, you definitely want to make sure you will have space to park your car there again during the cold, snowy Winter months!
4. Update Your Kitchen
It's time to get your kitchen transitioned from Summer to Fall. Put away your pastel dish towels, your picnic utensils, and your ice machine and get ready to make warm comfort foods again.
Now is also a good time to organize your kitchen shelves before the hectic days of the holiday season begins. Make sure you have plenty of room and storage options to stock up on canned goods and other holiday staples.
Begin the process of closet customization with a
free closet design
!
Tags
#modularclosetdiys
Closet design
Closet drawer unit
Closet drawers
Closet organization
Closet revolution
Clutter zones
Design theory
Diy
Double hanging
Entrepreneur
Fen shui
Frank loyd wright
Frills and drills
Home organization
Home tour
How to design your closet
How to get your closet organized
How to measure your closet
Imby
In the news
Kids bedroom closet
Kids closet
Kids closet desk
Lindsay dean
Mariekondo
Measuring guide
Minimalism
Minimalist architecture
Modular
Modular closet diys
Modular closets diys
Modular magic makeovers
Modular super tips
New
Organization
Organization tips
Organizing tips
Pallet wood
Pantry
Pantrygoals
Part 1
Part 2
Press
Project 333
Psychology
Reading nook
Shoe shelves
Slanted ceiling
Spring cleaning
Spring cleaning 2017
Spring cleaning checklist
The essential closet makeover
Wall panel
Wallpaper
Why people hate wire shelves
Wire you here
Zen
Zen bhuddism