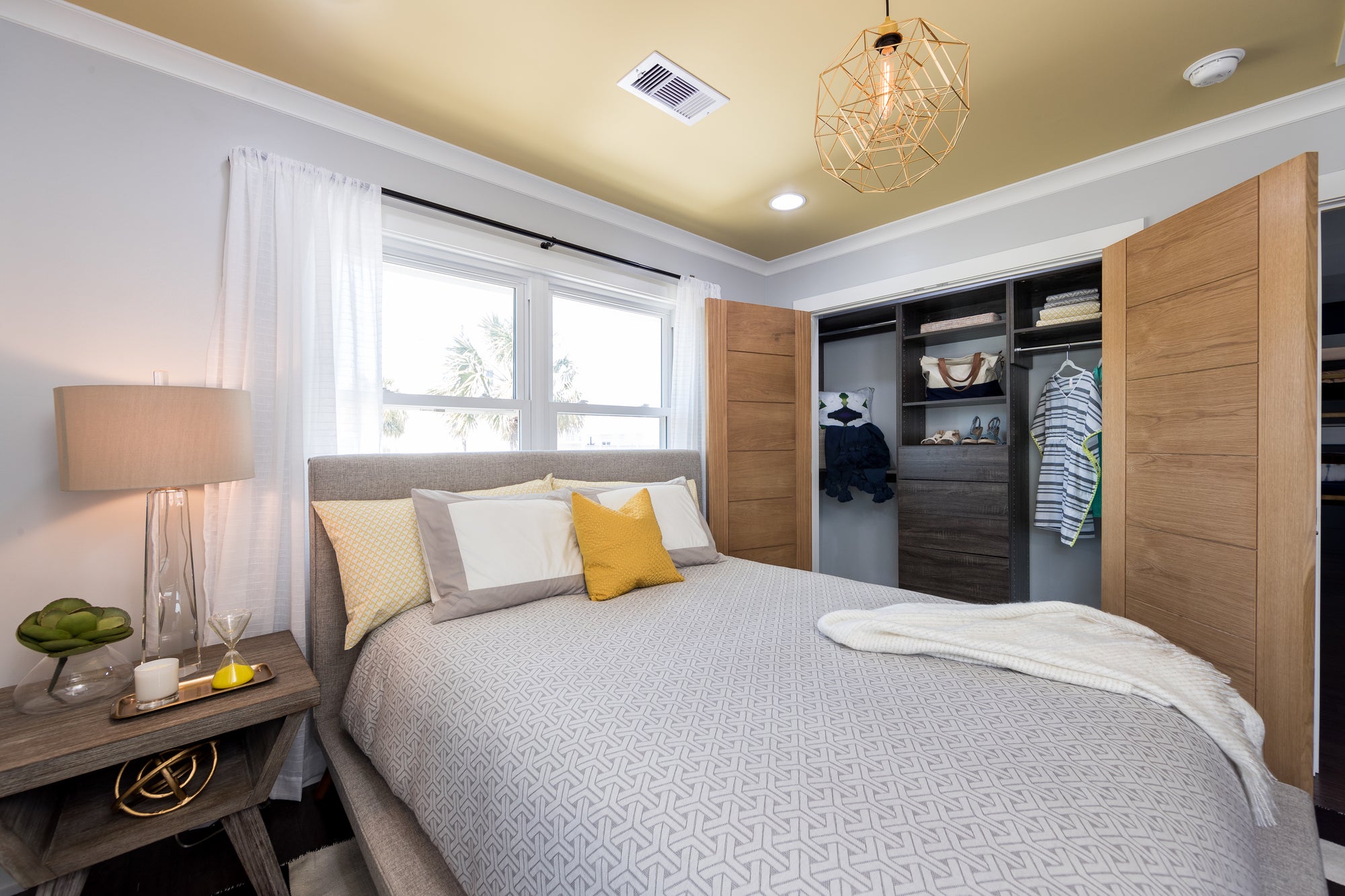 5 Tips to Organize Your Pantry for the Holidays
Published in 12.17.2018
It's the time of year for holiday baking! If you love to whip up delicious treats and cook big family meals, the holidays are probably one of your favorite seasons.  Unfortunately, the joy can easily turn to stress if you can't find the ingredients and baking tools you know you have when you need them. However, if you organize your pantry so that everything is easy to locate, you can once again revel in all the holiday cheer.
Here at Modular Closets we specialize in custom storage solutions and closet systems to help improve your home life. We love helping families with their home organization so they can stress less and enjoy beautiful home surroundings.  We've put together these simple organization tips to help in your kitchen.
To make sure you're ready for the holiday rush, try these 5 tips to organize your pantry:
1. Clean Everything Out First
Before all the cooking and baking begins, take the time to clean out your pantry. 
Check for spices and other dry ingredients that have gone stale or expired.  Do you have food that has been sitting around that you never eat? Do you have extra cookie trays or baking dishes that you could donate or trash? Clean it all out now to make more room for the things you will need and use.
Once you know exactly what you have and what you need, shopping for supplies becomes an easy task!
2. Organize Your Spices
Do you have more than one container of cinnamon and no nutmeg?  Many families store spices on a standard shelf in a kitchen cabinet, but this can make it difficult to know what you have and find that once-a-year spice when you need it.
Consider creating a system to organize your spices. Maybe you can create a designated drawer with a spice organizer so that you can stack all your spices with the labels facing out. Or, use a system of shelves so that each spice has its designated spot.  Maybe you can put your favorite spices within easy reach and have a special storage location for the spices you only use on rare occasions. 
3. Make Sure Your All Bakeware Has a Designated Spot
Baking dishes and cookie sheets notoriously come in all shapes and sizes, and unfortunately often just get stashed in a haphazard way.
If you increase the number of available shelves and drawers in your pantry, you can create a designated spot for even your most oddly-shaped bakeware. You may want to consider vertical storage, or even adjustable shelves to maximize the space available in your pantry.
4. Add Drawers for Small Appliances & Tools
If you like to bake, you probably have many small appliances and tools you use to create your dishes, from measuring spoons and candy thermometers to hand-held mixers.
One of the best ways to keep these small items in order is to add extra drawers to your pantry, so that each of these small instruments has a place to be stored away. A drawer organizer can further help keep each item in its place so you know exactly where to reach when you need a specific tool, instead of digging through an overstuffed drawer.
5. Add Shelves at Multiple Heights for Various Dry Goods
Ingredients like sugar, flour, and baking powder are staples in every baker's pantry. To make the best use of the space available in your pantry, try storing these ingredients on shelves at different heights.
You probably want a large canister to store your flour but only a small container of baking powder. By incorporating multiple shelves at different heights, you can create space for items of every size.  If you have lots of ingredients, you may even want to add-in a Lazy Susan that you can easily spin to access what you need. 
At Modular Closets we offer custom closets solutions for a fraction of the typical cost. Our DIY modular approach to the custom closet makes easy to get a quality 100% plywood closet system for an affordable price.  You can even get a free closet design!
 Request your free Modular Closet design!
Tags
#modularclosetdiys
Closet design
Closet drawer unit
Closet drawers
Closet organization
Closet revolution
Clutter zones
Design theory
Diy
Double hanging
Entrepreneur
Fen shui
Frank loyd wright
Frills and drills
Home organization
Home tour
How to design your closet
How to get your closet organized
How to measure your closet
Imby
In the news
Kids bedroom closet
Kids closet
Kids closet desk
Lindsay dean
Mariekondo
Measuring guide
Minimalism
Minimalist architecture
Modular
Modular closet diys
Modular closets diys
Modular magic makeovers
Modular super tips
New
Organization
Organization tips
Organizing tips
Pallet wood
Pantry
Pantrygoals
Part 1
Part 2
Press
Project 333
Psychology
Reading nook
Shoe shelves
Slanted ceiling
Spring cleaning
Spring cleaning 2017
Spring cleaning checklist
The essential closet makeover
Wall panel
Wallpaper
Why people hate wire shelves
Wire you here
Zen
Zen bhuddism