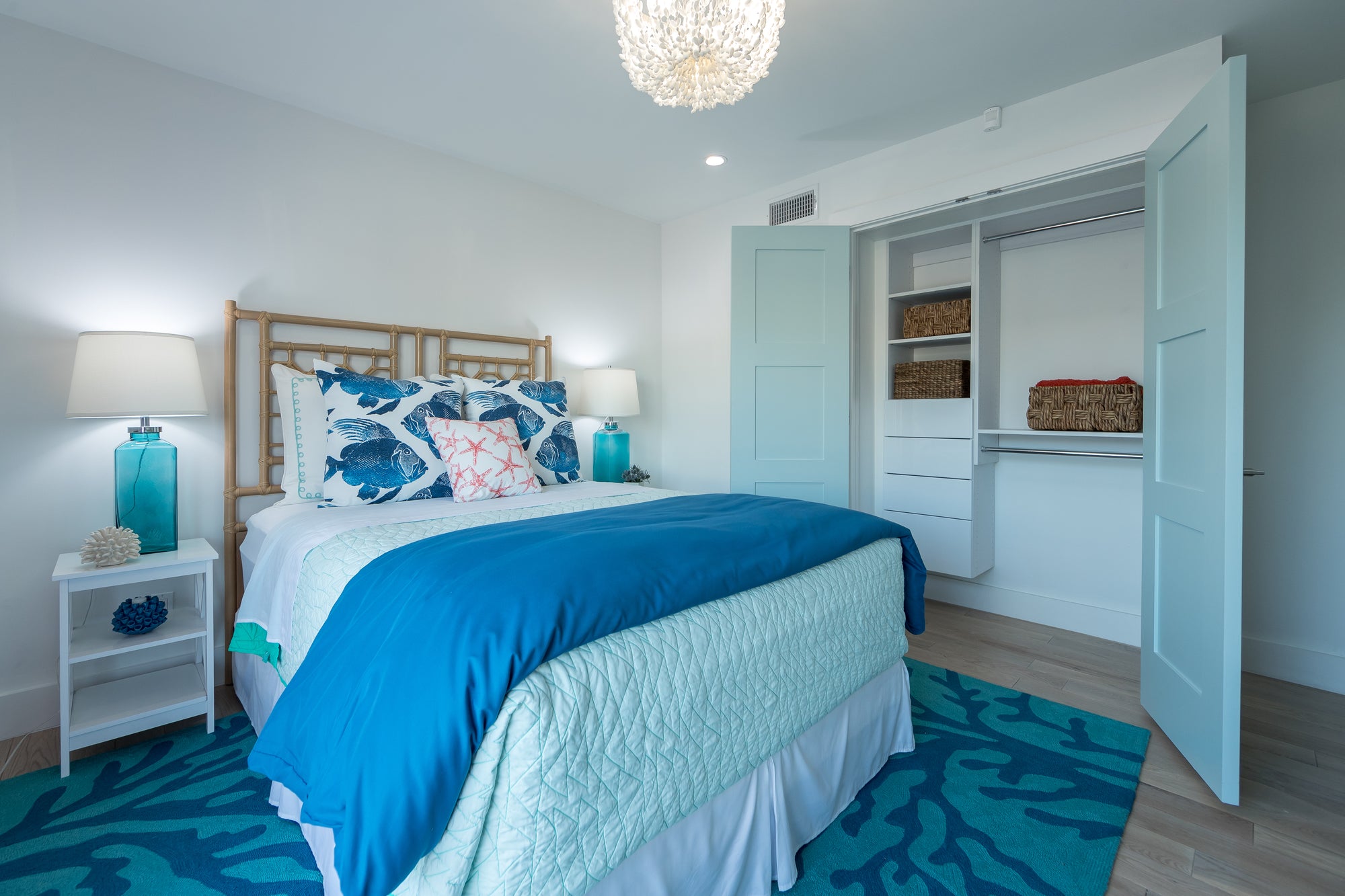 5 Ways Custom Closets Provide Ideal Storage Solutions for Small Homes
Published in 8.22.2018
Does your small home need a better a storage solution? If so, you probably could use custom closets.

Whether you've recently chosen to make a smart downsize move or are just starting out in a small home, chances are you need an effective way to make more space and effectively organize all of the things you own.

Luckily, Modular Closets offers an affordable way to get all the benefits of custom closets at a fraction of the cost of expensive bespoke designers. The modular solution to the custom closet makes it easy to implement storage solutions that make the most of small spaces.

Here are 5 ways you can utilize custom closets in your small home to maximize your available space and get better organized:
1. Tiny Closets
The good news is, you don't need a large walk-in closet in order to get all the benefits of a custom closet. In fact, tiny closets often benefit the most from a smart storage solution designed with your small closet in mind.
You can make the most of every inch of closet space available to you by adding shelves, drawers, and rows of hanging rods. Also, closet accessories like a valet rod, tie rack, belt rack, or pullout hamper can add to your organizational effectiveness.
2. Overflowing Pantries
Has food ever gone to waste in your house because it got lost way back in the deep shelves of your pantry?

If you install drawers and multiple shelves, you can create easy access to everything you need. Adjustable shelving, customized spick racks, and pull out drawers are just some of the solutions that make it simple to keep all your pantry items organized and within reach.
3. Busy Garages
Garages can easily become cluttered and disorganized as they're often used both for storing outdoor items and providing extra storage for overflow from inside the house.

With a customized storage solution in place, you can create designated shelves and drawers for your tools, landscaping equipment, outdoor sporting gear, and other garage items. Plus, you can free up space for extra bins to organize your other household belongings.
4. Cluttered Living Rooms
If your family room is small, it can easily become messy in a matter of minutes.

However, with a customized entertainment center and other shelving and drawer options, it's easy to create spaces for all your electronics, books, games and decorations. The right storage solution will make it easy to hide away the clutter and put your most prized family items on display.
5. Multi-Functional Spare Bedrooms
Small homes that are lucky enough to have a spare room often have to strategically make use of that room for various purposes. For example, the room that is your home office during the week may be needed as the guest bedroom on the weekend.

Installing a custom closet makes it easy to transition your spare room for all its different purposes. Having the right system of drawers and shelves in place makes it easy to keep the space organized for all the room's needs. For example, certain drawers can hold office supplies while open shelves offer your guests a place to keep their belongings during their stay.

To find out more about how Modular Closets can create an affordable customized storage solution for your small home, visit us on the web and get a free closet design.
Tags
#modularclosetdiys
Closet design
Closet drawer unit
Closet drawers
Closet organization
Closet revolution
Clutter zones
Design theory
Diy
Double hanging
Entrepreneur
Fen shui
Frank loyd wright
Frills and drills
Home organization
Home tour
How to design your closet
How to get your closet organized
How to measure your closet
Imby
In the news
Kids bedroom closet
Kids closet
Kids closet desk
Lindsay dean
Mariekondo
Measuring guide
Minimalism
Minimalist architecture
Modular
Modular closet diys
Modular closets diys
Modular magic makeovers
Modular super tips
New
Organization
Organization tips
Organizing tips
Pallet wood
Pantry
Pantrygoals
Part 1
Part 2
Press
Project 333
Psychology
Reading nook
Shoe shelves
Slanted ceiling
Spring cleaning
Spring cleaning 2017
Spring cleaning checklist
The essential closet makeover
Wall panel
Wallpaper
Why people hate wire shelves
Wire you here
Zen
Zen bhuddism