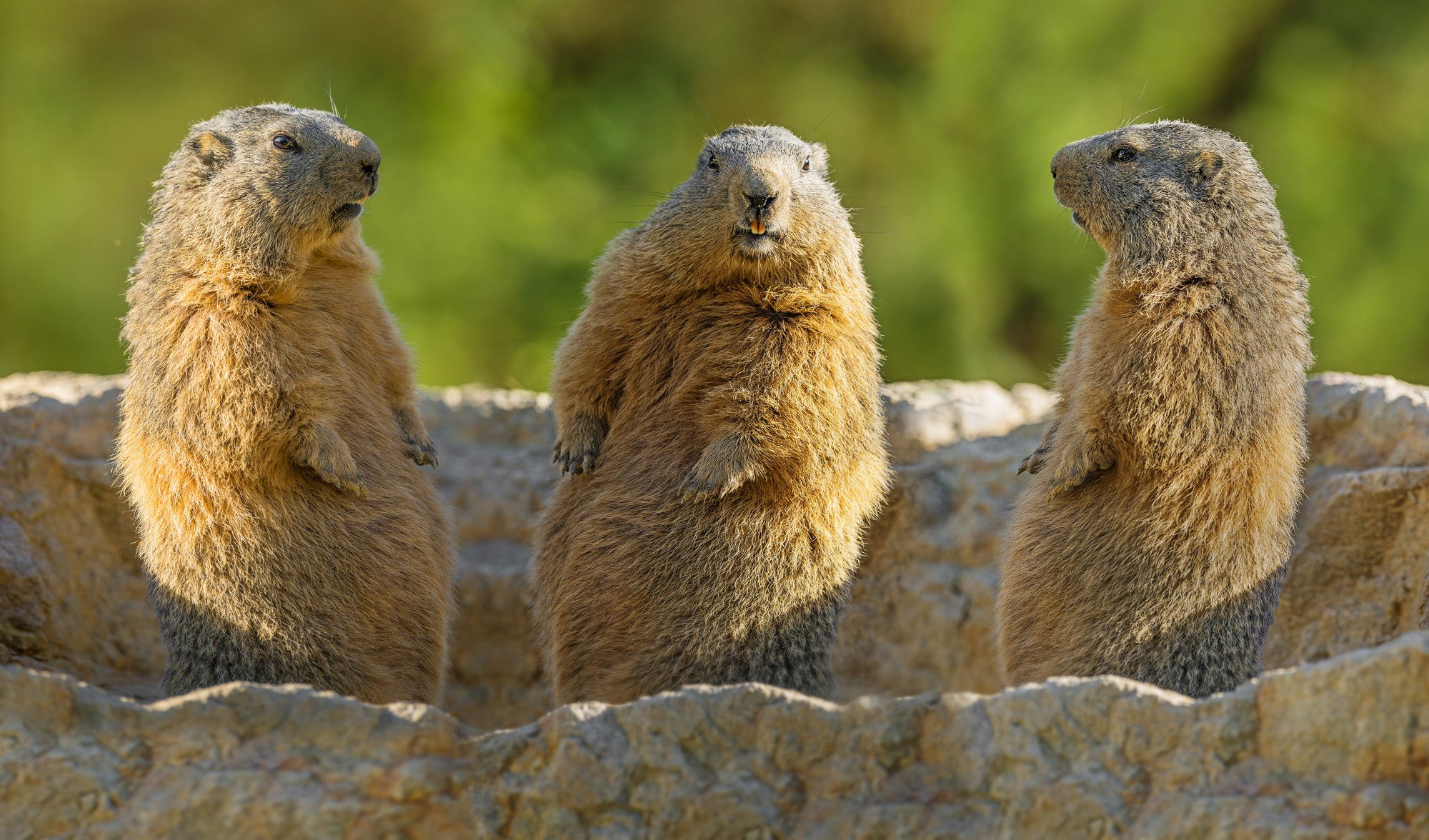 Groundhog Day: Don't Wait 6 Weeks to Orgainze your Closet
Published in 1.30.2019
Groundhog day is a day of uncertainty. Will the groundhog see his shadow or not? Will there be six more weeks of winter? (Or six more weeks till spring? I'm a glass half full type of guy). But as portrayed by Bill Murray in the film Groundhog Day, we are in the loop of life and the uncertainty of the future is what gets us stuck in the loop. We eat. We sit. We sleep.  If we don't make a change, the loop just keeps turning. Imagine waking up today and breaking the loop. You could become an expert tightrope walker, learn how to be an ice sculptor join the AGS (Association of Gravestone Studies, yes its a real thing), all by nights end.
But as we know not all changes have to be as drastic or dramatic as joining the AGS. Here is the Staircase to Success in any endeavor.
Ground Floor- Why do you need the change? Make sure its something real. I want to join AGS, but why? Because I have found gravestones exceedingly interesting and have spent many a sleepless night pondering them. That's a real why!
      - First Step- Now that you have a why, what's the first step you can take to achieve your goal. This can be as simply calling AGS to hear if they truly are gravestone experts. This is the
the smallest first step you can take without it seeming like a journey.
   - The Second Step is simply to repeat the first step with the next step. What is the next thing that will bring you closer to your goal?
The trick is not to see the goal as a dream that is out of reach but like a Gravestone just waiting to be read(Thanks AGS).
And since this is a closet blog- let me bring you behind the closet for a success story.
We had a client whose room was actually pretty organized but lacked the space in her closet making piles in odd spots in the room and giving an overall experience of organized mayhem.
With the Modular Closet double hanging units, she literally doubled the space in her closet. Most of the piles fit into the drawers and shelving units. The 3.5 piles she had leftover went on top of the closet, giving her room that organized feel and look with a fragrance of relaxation.
Was this a crazy change?
Not by any measure, but is the effect everlasting? Yes! She now is in control of her environment. She can choose to have it all in order or if she wishes or create mayhem and restore the room to its previous chaotic state.
But be careful, with all permanent changes comes drastic results. You never know if you would be an awesome tightrope walker until you take that long walk (or fall). Go crush it, Mr./Mrs. Tightrope Walker!
With that, you should crush your goals! Please visit our website for more information on what modular closets can do for you
Tags
#modularclosetdiys
Closet design
Closet drawer unit
Closet drawers
Closet organization
Closet revolution
Clutter zones
Design theory
Diy
Double hanging
Entrepreneur
Fen shui
Frank loyd wright
Frills and drills
Home organization
Home tour
How to design your closet
How to get your closet organized
How to measure your closet
Imby
In the news
Kids bedroom closet
Kids closet
Kids closet desk
Lindsay dean
Mariekondo
Measuring guide
Minimalism
Minimalist architecture
Modular
Modular closet diys
Modular closets diys
Modular magic makeovers
Modular super tips
New
Organization
Organization tips
Organizing tips
Pallet wood
Pantry
Pantrygoals
Part 1
Part 2
Press
Project 333
Psychology
Reading nook
Shoe shelves
Slanted ceiling
Spring cleaning
Spring cleaning 2017
Spring cleaning checklist
The essential closet makeover
Wall panel
Wallpaper
Why people hate wire shelves
Wire you here
Zen
Zen bhuddism