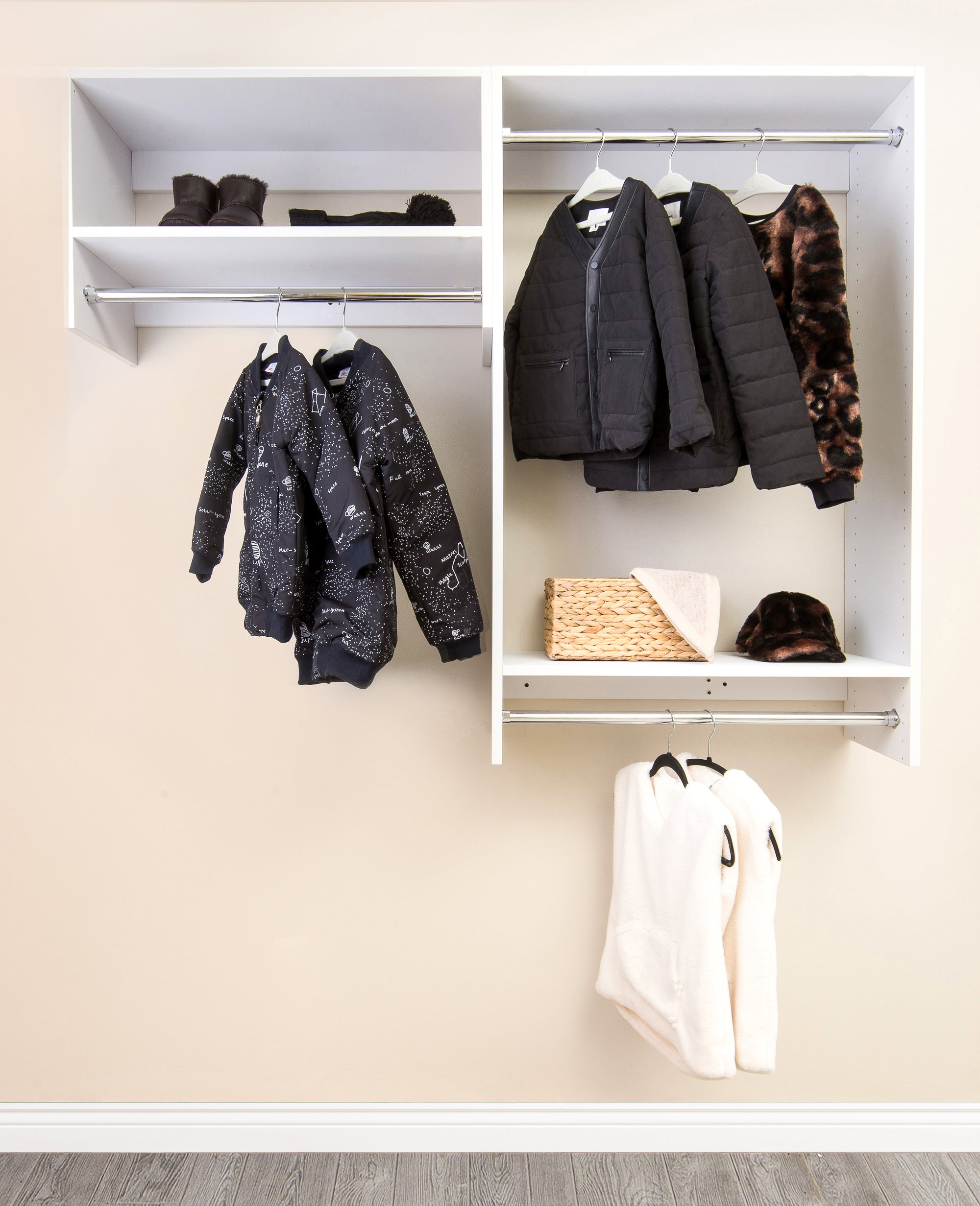 How to Organize Your Garage to Make Your Neighbors Jealous – In Just 5 Steps
Published in 9.13.2019
People love keeping up with the Joneses…but what if your garage were the one that's best in the neighborhood? It actually can be easy and affordable to create a stunning garage. All you need are a few organization implementations
Here at Modular Closets, it's our mission to help homeowners like you put together the functional storage solutions that make home life relaxing, while simultaneously creating a Wow-factor look that will make the whole neighborhood stop and stare. 
Whether you're looking to create the perfect showplace for your luxury car, a workshop/tool heaven with plenty of storage, or the ultimate personalized Man Cave, here's how you can transform your garage in just 5 simple steps:
1. Sell, Donate, Trash
The first step to creating the perfect garage is to streamline down to essentials. It's common for a garage to become a catch-all space for stuff you forget you have. Now's the time to go minimalist. 
Start by taking inventory of everything in your garage. You can make it a game to see how much you can get rid of. The more the better. You may even be able to make a few bucks by selling "gently used" items online. Or make donations to support a good cause.
Anything that's broken, useless, or missing its pair should just be trashed without hesitation.
2. Categorize
Now that you've reduced the number of items you'll be storing in your garage, it's time to divide them up into useful, functional categories.
You'll want to create different sections in your garage where like items can be stored together. Depending on your lifestyle, you may have a section for sports equipment, or a section for tools.  Maybe the different members of you family will each have their own section of the garage.
Ultimately, you want to put in place a set-up where everything has a designated, go-to spot. Remember the motto: "A place for everything, and everything in its place."
3. Look Up!
When it comes to storage solutions, many homeowners don't make the most of the vertical space they have available.
Instead of letting piles of stuff accumulate on the floor, think about how you can add shelves and hooks going all the way up your available wall space, so that you're maximizing the space you have available in your garage.
4. Lock It Up!
A garage is often home to items that ought to be kept safeguarded. Especially if you have young children or pets that have access to your garage, you want to make sure they're not able to get into anything that could cause a hazard.
Paint, thinners, gasoline and fertilizers should all be stored in a locked (and ventilated!) cabinet. Also, any sharp tools or power tools should be stored up high or under lock and key, just in case.
5. The Ground Beneath Your Feet
Our top tip to make your garage look like it's worth a million bucks: pay attention to the floor beneath you. 
First, you want to have as few things on the floor as possible. By adding shelves and drawers to take advantage of your wall space, you can keep your floor looking and feeling open and spacious.
Next, you can clean a concrete floor – many products on the market today are not only eco-friendly but designed specifically to clean concrete. Even better, consider an epoxy finish or a garage floor tile system.  
If you're ready to take your garage to the next level with a customized storage system solution, our team here at Modular Closets can help.
Start to improve you garage with a FREE custom storage design. Just visit us online!
Tags
#modularclosetdiys
Closet design
Closet drawer unit
Closet drawers
Closet organization
Closet revolution
Clutter zones
Design theory
Diy
Double hanging
Entrepreneur
Fen shui
Frank loyd wright
Frills and drills
Home organization
Home tour
How to design your closet
How to get your closet organized
How to measure your closet
Imby
In the news
Kids bedroom closet
Kids closet
Kids closet desk
Lindsay dean
Mariekondo
Measuring guide
Minimalism
Minimalist architecture
Modular
Modular closet diys
Modular closets diys
Modular magic makeovers
Modular super tips
New
Organization
Organization tips
Organizing tips
Pallet wood
Pantry
Pantrygoals
Part 1
Part 2
Press
Project 333
Psychology
Reading nook
Shoe shelves
Slanted ceiling
Spring cleaning
Spring cleaning 2017
Spring cleaning checklist
The essential closet makeover
Wall panel
Wallpaper
Why people hate wire shelves
Wire you here
Zen
Zen bhuddism