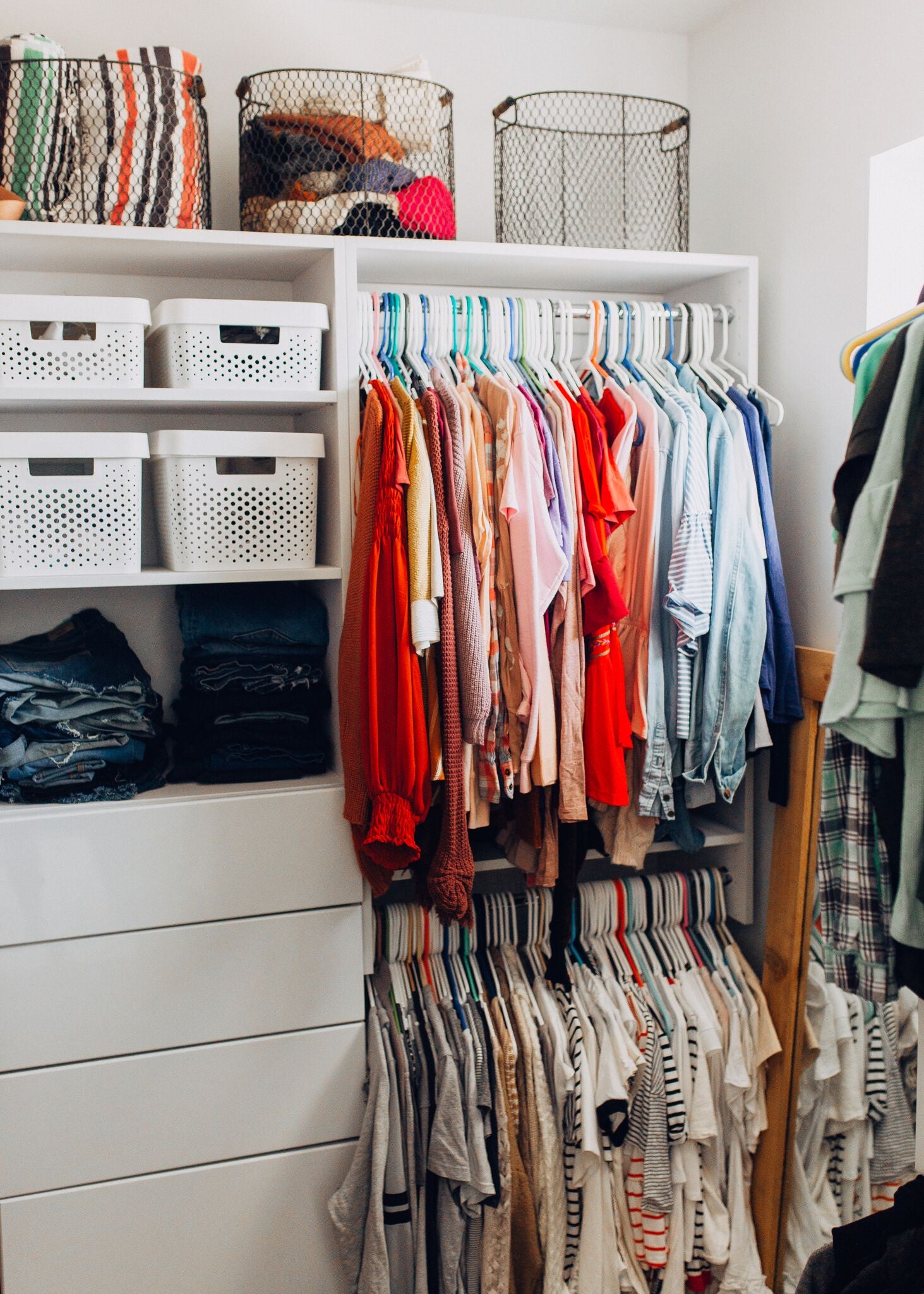 Why Quality Closets Matter When You're Putting Your House Up for Sale
Published in 7.30.2018
If you're looking to sell your house, then you know that certain key home improvements can significantly increase the value of your home and raise its attraction in the eyes of potential buyers.  In fact, this would be a good time to take advantage of your home warrantee to see if they cover projects you need fixed.
One such home improvement that often gets overlooked by sellers is: custom closets.
Quality closets can make your home stand out in a competitive market.  They can be that tiny-but-crucial detail that sets your home's listing apart from other similar houses.  During a showing, custom closets can produce that memorable "wow" effect that impresses buyers and convinces them that your higher price ticket is worth it. 
Many homebuyers on the market today are looking for houses that are move-in ready.  And when it comes to closets, if you can offer them more storage options and an organization system already in place, you're providing true value. 
Homebuyers want to feel pampered, especially in the master suite.  So, it can make a real difference if the closet looks and feels like a luxurious boutique, with handbags and shoes displayed on open shelves and drawers and fixtures made of quality materials. Opening the door to a custom closet can produce a strong emotional impact, especially if the potential homebuyers are accustomed to seeing dull basic wire shelves. 
If you're considering custom closets to make your home better ready to sell, here are three tips to keep in mind:
1. Go for quality closets with a simple, classic design.
When you're renovating your home for the real estate market, you don't know who the eventual buyer will be.  So, it's best to choose a simple, classic design that features quality materials and construction in order to appeal to the widest range of tastes and preferences.
You'll want a to include closed drawers, open shelving, and a balance of high and low hanging rods that maximize the vertical space available in your closets.  You might also want to consider a tie or belt rack or a rotating clothes hook. Solid wood drawers and sturdy metal fixtures in a neutral color palette will provide the perfect blank canvas for a new homebuyer to see and plan their own dream closet masterpiece.
2. Stage your master suite custom closet like a celebrity.
Give your potential homebuyers the feeling that they will wake up to luxury every morning.  Your custom closet will be a true showpiece if it is staged the way a celebrity's closet would be. 
You'll want to put most of your own wardrobe in storage someplace else.  Hang just a few color-coordinated pieces and showcase a few expensive-looking accessories for that true luxury boutique feel.
3. Complete the look with a stunning finishing detail.
To achieve a real "wow" effect, make sure to include a simple but stunning finishing detail.
Consider adding a beautiful art piece or gorgeous chandelier or lighting fixture to your custom closet.  This will help your custom closet stand out in the minds of potential homebuyers long after the showing. 
If you'd like to add custom closets to your home that are superior in quality but a fraction of the cost expensive designers, consider the modular solution offered by Modular Closets.  We offer closet modules with a sleek modern look made of high quality, durable materials, so you can get all the benefits of custom closets at and affordable cost.
Get a free closet design by simply providing your closet measurements and the details of what you would like your custom closet to include.
Tags
#modularclosetdiys
Closet design
Closet drawer unit
Closet drawers
Closet organization
Closet revolution
Clutter zones
Design theory
Diy
Double hanging
Entrepreneur
Fen shui
Frank loyd wright
Frills and drills
Home organization
Home tour
How to design your closet
How to get your closet organized
How to measure your closet
Imby
In the news
Kids bedroom closet
Kids closet
Kids closet desk
Lindsay dean
Mariekondo
Measuring guide
Minimalism
Minimalist architecture
Modular
Modular closet diys
Modular closets diys
Modular magic makeovers
Modular super tips
New
Organization
Organization tips
Organizing tips
Pallet wood
Pantry
Pantrygoals
Part 1
Part 2
Press
Project 333
Psychology
Reading nook
Shoe shelves
Slanted ceiling
Spring cleaning
Spring cleaning 2017
Spring cleaning checklist
The essential closet makeover
Wall panel
Wallpaper
Why people hate wire shelves
Wire you here
Zen
Zen bhuddism