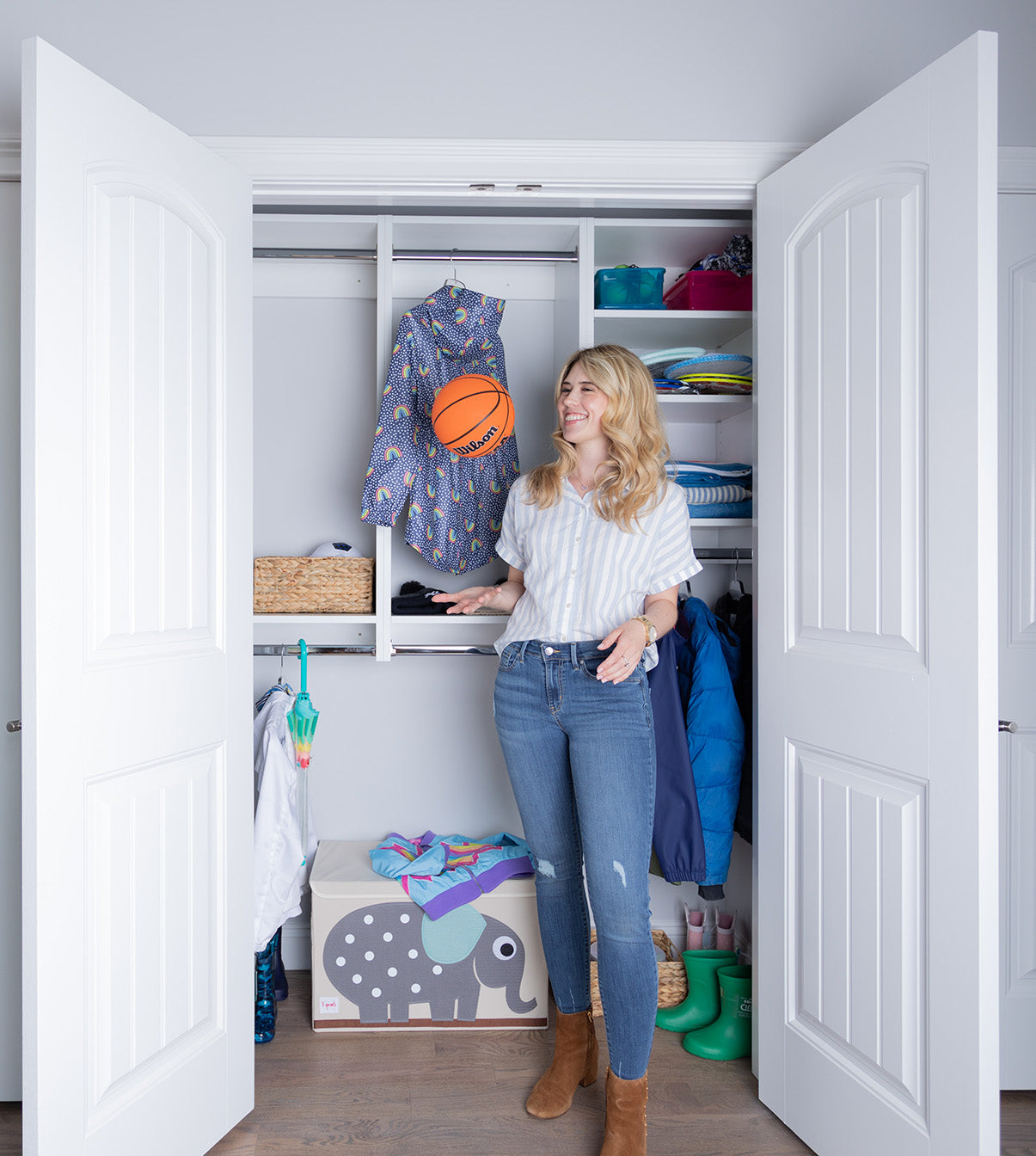 How to Stay Organized this Memorial Day Weekend
Published in 5.28.2021
After the year we've all had, Memorial Day Weekend couldn't come soon enough. And, after a long winter this four-day weekend has finally arrived!
Christina's got you covered with her tips for how to stay organized this weekend.
Memorial Day Weekend is synonymous with BBQs, long days at the beach and that long-awaited Monday off from work. Here are some ways to ease yourself into what will become your summer routine.
SUMMERTIME, AND THE THE LIVING IS EASY
If you haven't already, start to bring out the sunscreen, bug spray, and
citronella candles. This is a great time to begin to see what you'll need for the
rest of the summer.
TAKE NOTES
Make a list of all the summer essentials you'll need. From stocking your pantry with outdoor summer utensils, to reusable water bottles, get it all down on paper.
AND THE CATEGORY IS...
Before you make any new purchases, separate whatever items you do have and categorize. Some categories to consider are:
Pool and Beach
Outdoor/Camping Gear
Arts and Crafts, i.e. Chalk
Sunscreen + Bug Spray
Be sure to keep your coat closet stocked with rain boots and rain jackets and use bins to help you have easy access to everything you need.
As always reach out anytime and let me know what I can help you with. I always look forward to hearing from you. Please don't be shy. DM us on Instagram or email me anytime. You can reach me at christina@modularclosets.com. Don't forget to follow Modular Closets on Facebook, Instagram, and Pinterest! We are also on YouTube and you can subscribe to our channel here!
If you missed my last blog post, you can read it here! Happy Organizing!   
-Christina Giaquinto 

Happy Organizing !!
Tags
#betterlivingwithchristina
#modularclosetdiys
Cabinets
Christinascorner
Closet design
Closet drawers
Closet organization
Closet revolution
Diy
Garage
Garageproject
Home office
Home organization
How to get your closet organized
Kitchen
Laundryroom
Lifestyle
Memorial day weekend
Modualrclosets
Modularclosets
Mother's day
Newyears2021
Organization
Organization tips
Organizeme
Organizing tips
Pantry
Pantrygoals
Shelf dividers
Shoewall
Solid shelves
Spring cleaning
Sub-categorize
Summer
Summer organization
Valetrod