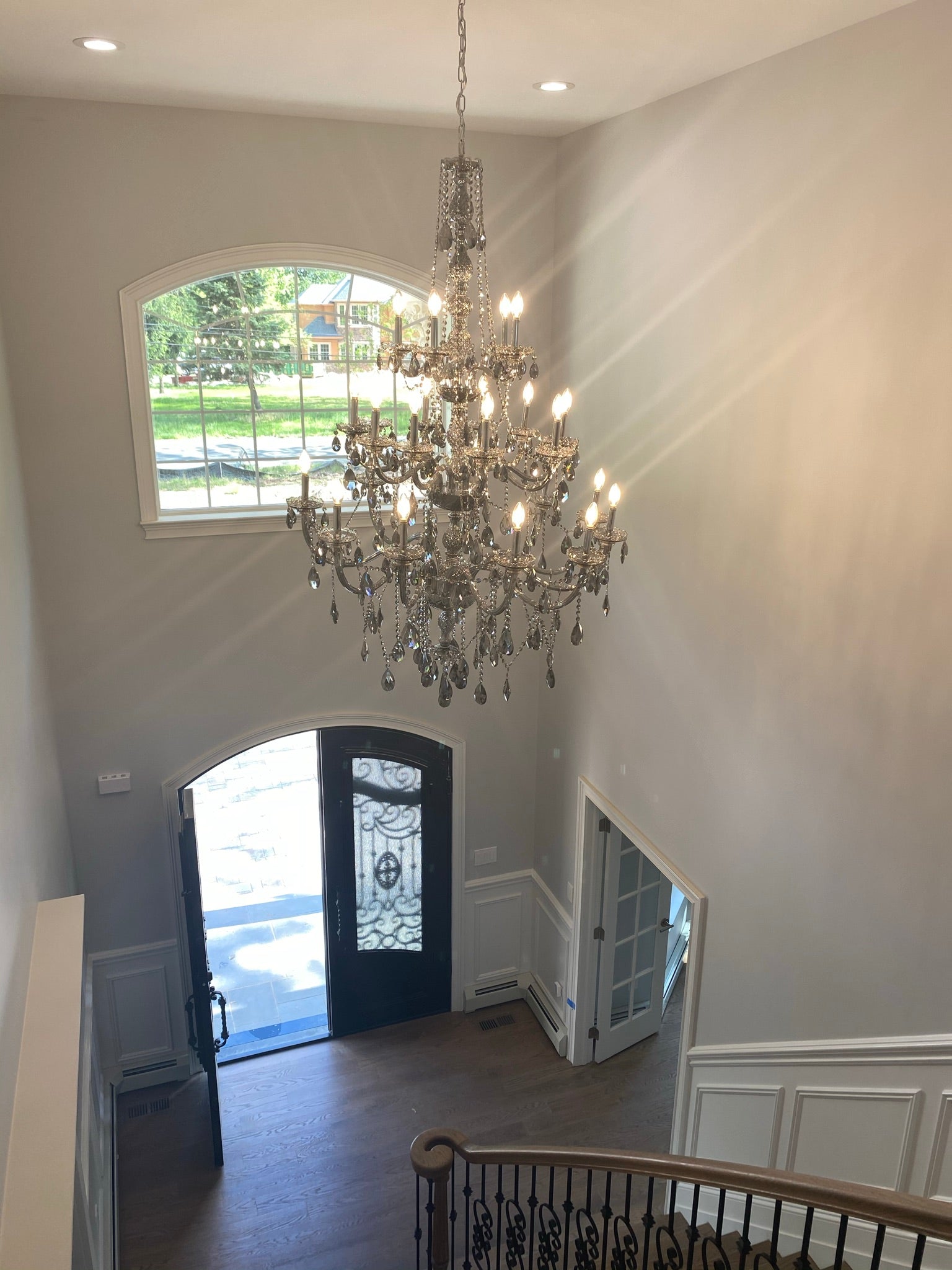 Organizing in October: How to Prepare your Entryway for Fall and Winter
Published in 10.1.2021
It's that time of year again when the air becomes crisp, and you need to swap out those summer accessories for cozy scarves, hats, and gloves. But, a new season can bring new havoc to your entryway. With kids plopping their boots, bags and books at the front door, things can easily get out of hand.
Christina's here this week to talk about how you can create organization as soon as you walk in your home!
Hello, Fall – Goodbye Summer
Tip # 1
Pave the way for a new season by de-cluttering your summer clothes. Before switching out your closets, be sure to see which items you no longer like, which ones don't fit, or simply which ones you have outgrown in taste. Always see if someone you know can use them as this allows them to be used again or donate to a local charity.
It is also a good time to go through your summer supplies, so you are all ready for next year. For example, sunscreen that is expired or empty, towels that may have become damaged or have holes in them, broken beach chairs, and pool toys that no longer float need to be discarded. If everything is still in great shape and you love everything simply pack it away in a bin, so you are ready for next year!
Fall into Organization
Whether you have a mudroom or an entryway, the closet you first see when you walk through the door is one of the best areas you can organize because it sets the tone for your entire house. If you have a system for your shoes, jackets, hats, and accessories it allows you to implement organizational habits right away.
Think about how many times that front door opens, closes, and receives grocery deliveries in a day. Without daily maintenance, your entryway space can get cluttered. And, if you have pets, their leash, bags and treats can get thrown on the floor or mixed in with your own items.
Tip # 2
For entry closets and mudrooms, I love adding our shoe tower, double-hang and long-hang. This creates a designated home for jackets and shoes. The slanted shoe shelves make it easy to see everything at-a-glance and there is a system in place right away when you walk in for everyone to put away their shoes, whether they are kids or adults.
Tip # 3
Create Systems + Prepare the Night Before
For both school and work, the best thing you can do to have an efficient and successful fall season and end of the year is to create as many systems as possible.
Try getting in the habit of picking out your outfit the night before. Modular Closets has a great valet rod for this!
Something as simple as filling your reusable water bottle the night before keeps you less stressed in the morning.
Figuring out where your work station will be if you are working from home or need to do additional work after the office.
Designating a snack station for kids when they get home from school
Remember, it starts with your entryway! But it doesn't stop there. Stay tuned for more of our Organizing in October Series.

Tags
#betterlivingwithchristina
#modularclosetdiys
Cabinets
Christinascorner
Closet design
Closet drawers
Closet organization
Closet revolution
Diy
Garage
Garageproject
Home office
Home organization
How to get your closet organized
Kitchen
Laundryroom
Lifestyle
Memorial day weekend
Modualrclosets
Modularclosets
Mother's day
Newyears2021
Organization
Organization tips
Organizeme
Organizing tips
Pantry
Pantrygoals
Shelf dividers
Shoewall
Solid shelves
Spring cleaning
Sub-categorize
Summer
Summer organization
Valetrod